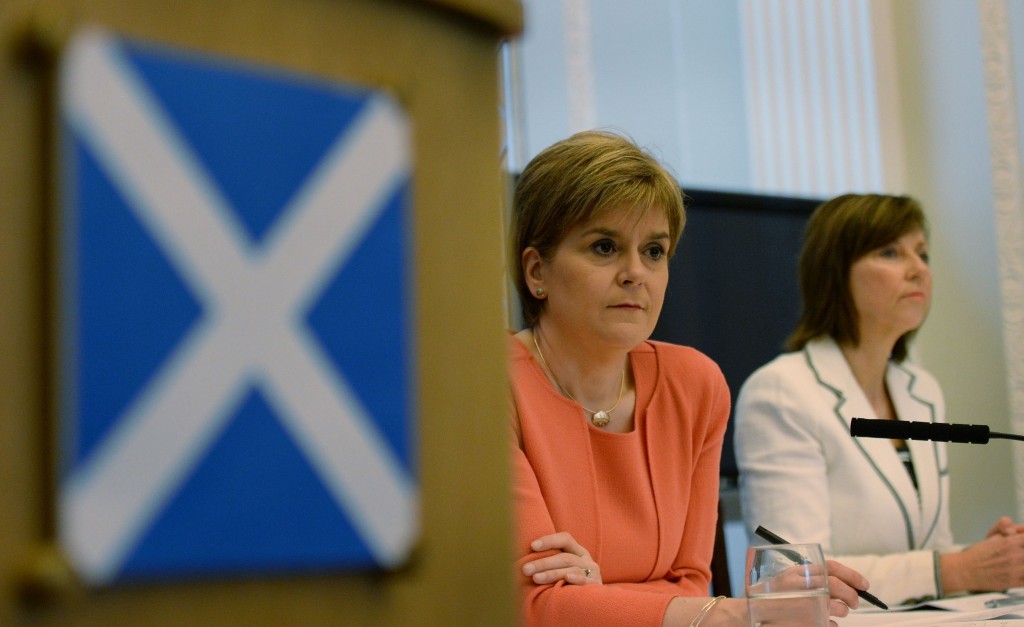 Nicola Sturgeon has refused to rule out a second Scottish independence referendum in 2018.
Pressed on the timing of a possible second referendum while on BBC Two's Brexit: Britain's Biggest Deal, the First Minister said she was "not ruling anything out".
Speaking on the programme, she said she was not "bluffing" about holding another referendum and warned politicians in Westminster that Brexit is not "some kind of game".
When asked about autumn 2018 being a likely date, she said: "Within that window. I guess when the sort of outline of a UK deal becomes clear on the UK exiting the EU, I think would be the common sense time for Scotland to have that choice, if that is the road we choose to go down.
"I'm not ruling anything out."
Ms Sturgeon raised the prospect of another referendum after Scotland voted to stay in the European Union but the UK as a whole voted to leave.
While the UK narrowly voted to leave the EU, almost two-thirds of Scots who took part in the ballot wanted to remain part of the bloc which the First Minister insists gives her a "cast-iron mandate" to call IndyRef2.
Writing in The Times newspaper last week, Ms Sturgeon said she had chosen to hold off exercising her mandate immediately to explore other options to protects Scotland's place in Europe.
Ms Sturgeon has put forward proposals for a "differentiated deal" which could see Scotland remain part of the European single market through membership of the European Economic Area.
In January, former first minister Alex Salmond said a vote on Scottish independence could take place in autumn 2018.
The ex-SNP leader made the suggestion after his successor Ms Sturgeon warned the Prime Minister's plan to take the UK out of the European single market "undoubtedly" makes another vote on the future of the UK more likely.
In the September 2014 referendum Scots voted by 55% to 45% to stay part of the United Kingdom.
Scottish Labour leader Kezia Dugdale said: "This is yet another attempt by Nicola Sturgeon to sow division and uncertainty, at a time when the country needs to pull together more than ever.
"The First Minister has been all over the place – one week she threatens a vote, the next week she backs away from one.
"Nicola Sturgeon could provide much needed clarity on Scotland's future by ruling out another independence referendum altogether.
"Scottish Labour will never back independence and we will oppose a second referendum because we believe that together we're stronger."