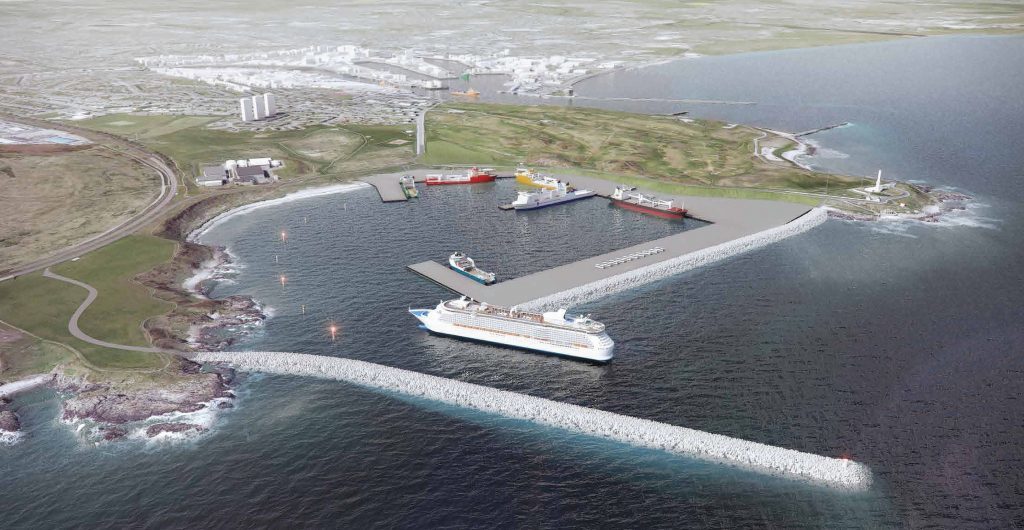 Large-scale infrastructure works ahead of a £375million expansion of Aberdeen harbour are expected to be approved by the city council next week.
Officers at the local authority have recommended councillors accept a raft of new works around Nigg Bay at next Thursday's meeting of the planning development management committee. Included in the plans are huge road and drainage works, installation of cycle lanes and footpaths and miles of land surveys to be conducted.
The new plans come as a section of Greyhope Road in Torry is being shut for three years to allow for construction of the expansion.
The road will be closed to drivers from the bottom of Greyhope Road, where it meets St Fitticks Road and the Coast Road, up to Girdleness Lighthouse.
The closure will be in place from April 17 until the completion of the construction works in June 2020.
Harbour chiefs have boasted the facility will significantly expand the industrial capacity at the port and even potentially allow for cruise liners to dock in the Granite City.
An independent study, commissioned by Scottish Enterprise, estimates it will generate an additional £1billion per annum to the economy by 2035 and create an additional 7,000 equivalent jobs
But local campaigners have long raised concerns over a potential loss of scenic views of the bay, a threat to the iconic dolphins and marine-life living there and noise pollution.
The harbour is due to be completed by 2020 after being sanctioned by Aberdeen Harbour Board in December.
But Betty Lyon, secretary of Torry Community Council – long-term objectors to the expansion project – said that the "loss" of Nigg bay would be "horrific".
She said: "The community council is against this development and as far as stakeholder groups are concerned we can't get to meet any company representatives. We understand that this company does not have the best of reputations – they will be destroying a bay and who knows what for?
"I think the city council need to have a good look again at the whole project."
Spanish firm Dragados, who are behind the expansion, said they were unable to comment yesterday as "as the required personnel were unavailable".
Recommended for you

Royal opening for £420m Port of Aberdeen expansion