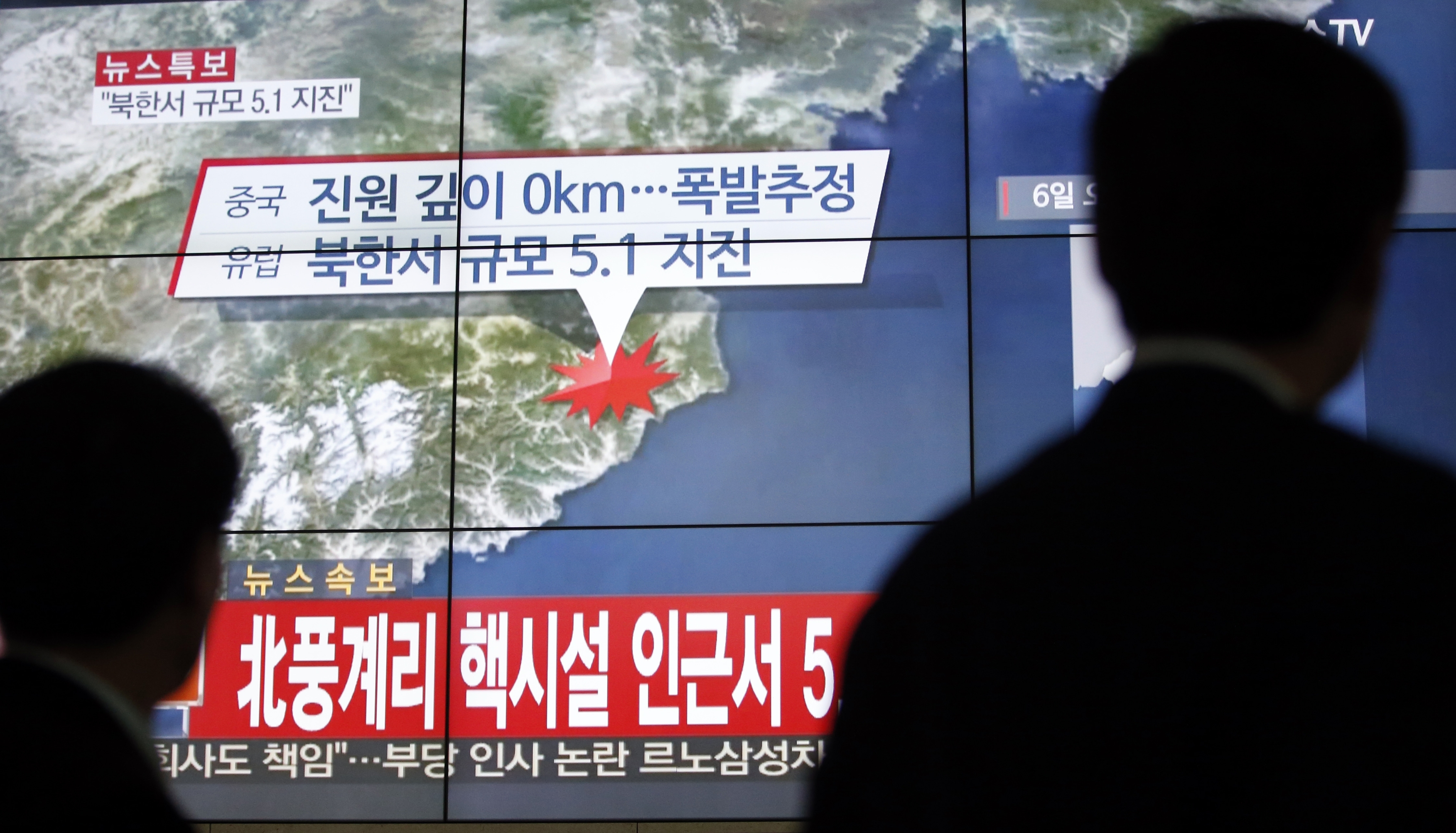 The Government has said it is "concerned" by reports of a failed missile test by North Korea and is closely monitoring the situation.
The as yet unidentified missile exploded on launch from a base on the country's east coast on Sunday, American military officials said.
The test comes amid simmering tensions between the US and Pyongyang over the rogue state's nuclear weapons programme.
Meanwhile international concern has been ratcheting up over the deteriorating situation, with China expressing fears "conflict could break out at any moment".
North Korea gave a huge show of strength with a military parade in the capital on Saturday, including the unveiling of what observers fear is a new kind of intercontinental ballistic missile (ICBM).
It is not known what kind of missile was launched on Sunday, although Pyongyang has repeatedly stated its aim of developing a rocket that could drop a nuclear payload on the US mainland.
A Foreign Office spokesman said: "We are concerned by reports of a missile test by North Korea and are monitoring the situation closely."
US Defence Secretary James Mattis said President Donald Trump and his military advisers were "aware of North Korea's most recent unsuccessful missile launch. The president has no further comment."
Earlier Foreign Secretary Boris Johnson said of the situation that "we have been here before" and urged Pyongyang to adhere to UN resolutions in order to secure peace.
"We stand alongside our international partners in making clear that North Korea must adhere to UN resolutions designed to secure peace and stability in the region and stop its pursuit of nuclear weapons," he said.
Despite UN sanctions North Korea launched a long-range rocket and carried out two nuclear tests in 2016, including its most powerful bomb to date.
There have also been a series of tests of shorter and mid-range rockets in recent years, with varying success.
Mr Trump has warned that North Korea is "looking for trouble" and ordered an aircraft carrier group to the area to highlight American concern.
Fears that Pyongyang would carry out its sixth nuclear test rose before the celebrations for the 105th anniversary of the birth of the country's founder, Kim Il Sung, on Saturday.
As well as a vast display of munitions, the event saw the regime intensify its rhetoric against the US.
Choe Ryong Hae, widely regarded as the secretive state's number two leading official, accused Mr Trump of "creating a war situation" on the Korean Peninsula by sending American forces to the region.
He said: "We will respond to an all-out war with an all-out war and a nuclear war with our style of a nuclear attack
Recommended for you
X

Scotrenewables's giant tidal turbine hits peak power off Orkney