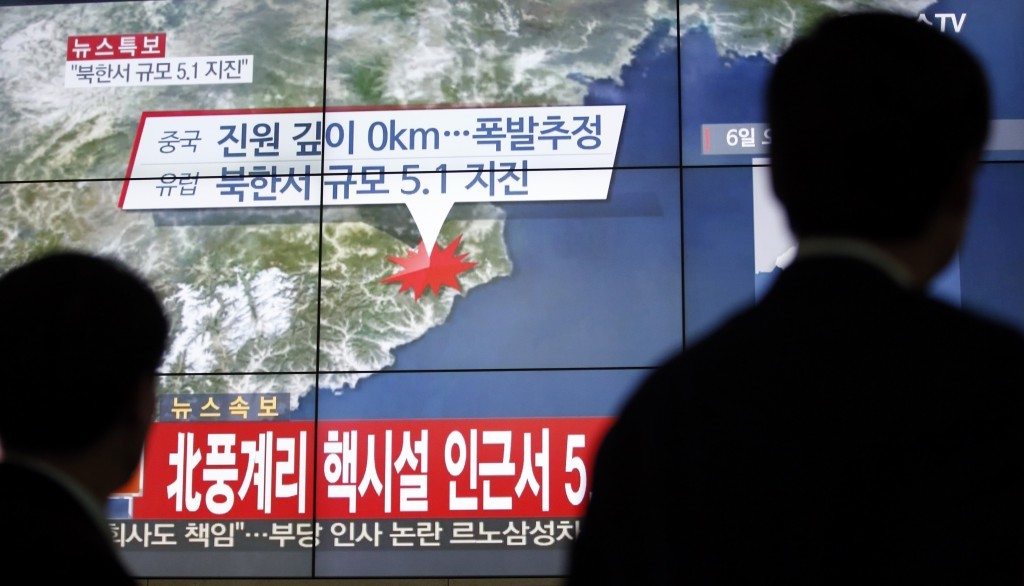 The head of a powerful Washington committee which oversees the American military has downplayed suggestions the US used cyber warfare to sabotage a North Korean missile test.
The medium-range rocket exploded about four or five seconds after it was launched from a base in the east coast city of Sinpo on Sunday, according to White House officials.
The failure has led to speculation that the missile was destroyed by a US cyber attack.
Senior Republican Senator John McCain, chairman of the Senate Armed Services Committee, was asked if he bought the claims of sabotage and if he thought the US had the technological capability.
"I don't think so, but I wouldn't rule it out," he told NBC News.
North Korean leader Kim Jong Un is suspected of ordering the test as a show of defiance after President Donald Trump sent an "armada" of naval vessels to the Korean peninsular.
The rogue state has carried out numerous launches of short and medium-range missiles in recent years, with varying success, alongside five tests of nuclear bombs.
It was reported in October that Mr Kim had ordered an investigation into a series of failed tests of the Musudan mid-range ballistic missile amid suspicion of foreign cyber interference.
Sir Malcolm Rifkind, who chaired Parliament's Intelligence and Security Committee until 2015, said it was possible that the latest missile test either malfunctioned or was sabotaged by a US cyber attack.
He said: "There is a very strong belief that the US – through cyber methods – has been successful on several occasions in interrupting these sorts of tests and making them fail."
The former Conservative foreign secretary said he did not know if such an attack had taken place on this occasion.
Defence analyst Paul Beaver told The Sun it is "perfectly feasible" the US caused the missile to explode.
"As soon as military satellites watching Sinpo detected an imminent launch, a team at the National Security Agency would have got to work.
"It's possible for them to have sent a signal directly to the missile from Maryland which effectively zapped it out of the sky."
The US is believed to have successfully deployed cyber warfare to interrupt adversaries' military activities in the past.
In 2010 a computer worm was found to have infected Iranian uranium enrichment facilities, causing major technical problems in its centrifuges that set the country's nuclear programme back years.
The malware, called Stuxnet, is suspected to have been created by Israel or the US, possibly in partnership.
In 2014 North Korea saw its internet network taken offline days after a major hack of computers at film studio Sony Pictures Entertainment.
Recommended for you
X

US rig count nets 13th consecutive gain