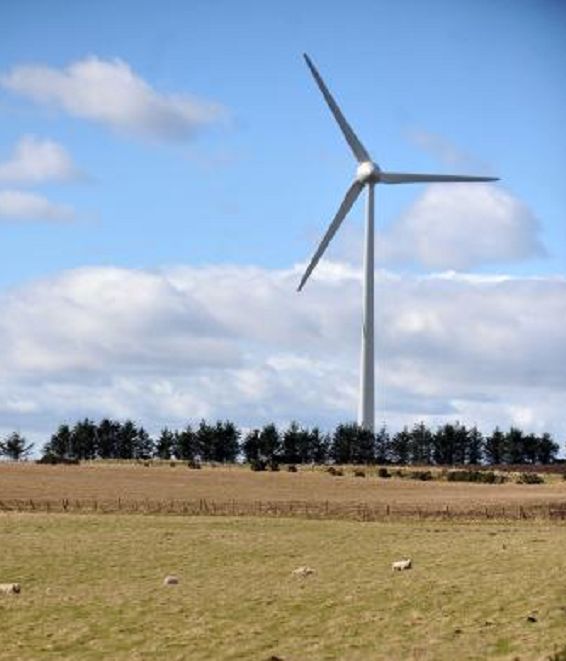 A new "ethical" current account is to be offered by a bank who will lend to renewable energy projects/
Triodos Bank, which says it only lends money to to organisations and projects that are making a positive difference to society, has opened registrations for its first UK personal current account, with a planned rollout from June.
Customers will receive an "eco-friendly" debit card made from a natural plastic that has been tested to confirm its suitability for use as a regularly-handled debit card, Triodos said.
The account, which can be operated via online and mobile banking, will be transparent and fair, the bank said, and will challenge practices which lead to customers stumbling into unauthorised overdrafts with potentially high fees attached.
Rather than operating a "free" current account, customers will be charged £3 per month. While arranged overdrafts will be available, the bank will not allow unarranged overdrafts.
The bank said those it lends to include charities, community schemes, social housing providers, organic farmers, homelessness programmes and renewable energy projects.
Huw Davies, head of retail banking at Triodos Bank, said: "There is no such thing as 'free' banking because someone else always pays.
"'Free' accounts are usually subsidised with high penalty charges and hidden fees, so the most vulnerable customers, or those making a rare miscalculation with the household finances, end up paying an exorbitant price.
"This isn't fair, so we are leading by example with a fresh approach."
Andrew Hagger, founder of website MoneyComms, said the move "will enable Triodos Bank to engage with an even wider group of customers who prefer to choose a bank based on its ethical principles".
He said the agreed overdraft rate it is offering is "considerably cheaper than many of the bigger high street brands".
Recommended for you
X
More jobs to go at Maersk Oil, brings total headcount reduction for 2017 to 139 posts