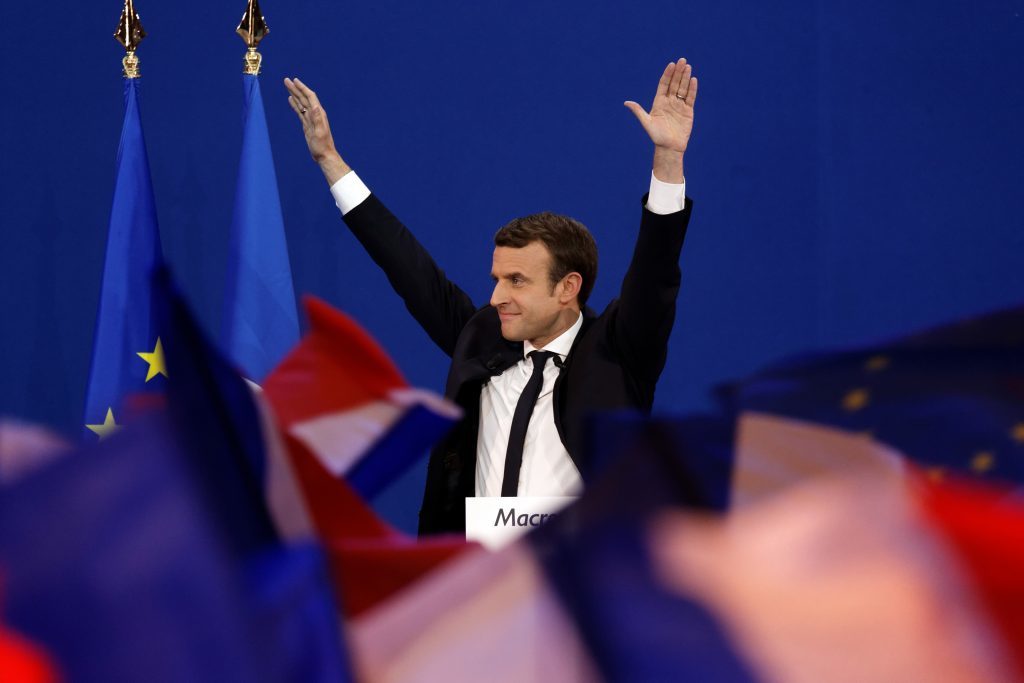 Emmanuel Macron is to be the next president of France.
The 39-year-old will take office later this month, from his predecessor François Hollande.
Macron, who founded the En Marche!party last year, won with more than 60% of the vote.
His nearest rival, the far right's Marine Le Pen phoned and congratulated Macron last night.
Downing Street also confirmed that Theresa May had passed on her congratulations to the new French leader.
During his election campaign Macron vocally backed a shift toward renewables, even as state-controlled utility Electricite de France SA pushes a 48 billion-euro ($52.2 billion) program to extend the lifespan of most of its 58 atomic reactors.
Macron is also backing a government plan to close the Fessenheim nuclear power plant when the Flamanville atomic reactor comes on line and to close the country's remaining 3 gigawatts of coal-fired stations by the end of the next presidential mandate in 2022.
To cut France's reliance on atomic power over the next five years, Macron wants to double France's solar and wind power capacities, which stood at 6.8 gigawatts and 11.7 gigawatts last year, partly by simplifying authorization processes. He pledged to launch tenders for 26 gigawatts of renewables by 2022, requiring private investment of 30 billion euros.
To achieve Macron's energy goal by 2025, France would need to cut nuclear capacity by about 25 gigawatts, while adding about 75 gigawatts of renewables, according to Farman at Jefferies. That looks "quite challenging," he said.
EDF, which has been forced to sell assets and new shares to bolster a balance sheet undermined by falling electricity prices, has said it will have to decide at the start of the next decade whether to build new atomic plants by 2030 to replace older ones.
That will further stretch the finances of the utility — 83 percent owned by the French state — and the government will need to provide more funding and incentives to underpin investment in new capacity, said Vincent Ayral, an analyst at JPMorgan Chase & Co.