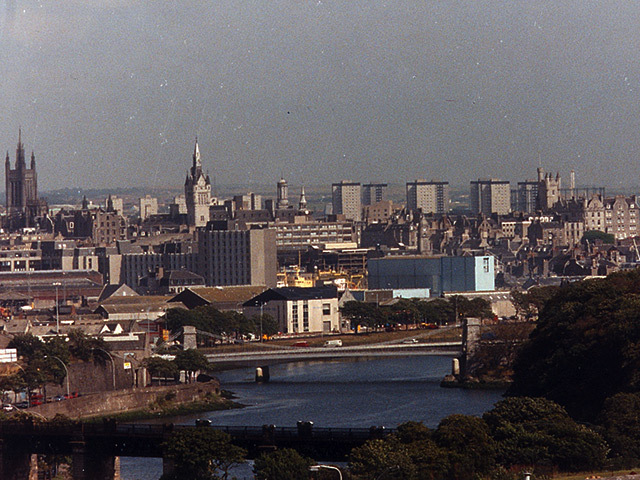 Aberdeen hotels are still operating in a declining market, new figures show.
The latest data from international business consultancy AlixPartners and quarterly hotel bulletin partners HVS, AM:PM and STR reviews demand and supply trends and key transactions across the UK.
The figures for the first three months of this year show strong revenue per available room (revpar) growth – a key industry benchmark – in all but one the 12 cities reviewed, although in some cases it was compared with a weak Q1 2016.
"Demand data from (global data and benchmarking specialist) STR shows strong growth for all cities reviewed for this bulletin apart from Aberdeen, the research report said.
Excluding Europe's energy capital, revpar growth across the cities came in at 7%.
Revpar in the Granite City fell by 11% year-on-year as the oil and gas downturn continued to take its toll.
The AlixPartners bulletin said: "Aberdeen has recorded declining revpar for nine consecutive quarters, and as a result, revpar is now 53% lower than Q1 2014 levels.
"Although some analysts have expressed convictions that oil prices are turning a corner, they remain turbulent, falling again to below $50 a barrel near the end of April.
"It remains unclear how quickly a resurgence in oil prices and thus the city's economy will translate into revpar growth for the city's hoteliers."
Despite Aberdeen's hotel woes, several new sites have opened in and around the city in recent months and there are more to come.
Last week, it emerged a new hotel on the site of Robert Gordon University's old school of computing in St Andrew Street is expected to create more than 200 jobs following a £20million-plus investment by Canadian billionaires.
The Sandman Signature hotel – only the third in the UK – will boast 218 bedrooms when it opens early next year
Vancouver-based Sandman Hotel Group (SHG) is owned by the Gaglardi family, whose other business interests include Sutton Place Hotels and the Moxie's Grill & Bar, Chop Steakhouse & Bar and Denny's restaurant chains.
SHG's chairman and chief executive is Tom Gaglardi, an avid ice hockey fan who owns the Dallas Stars NHL team in Texas.
AlixPartners also said the composition of the top 10 UK hotel brands by current bedroom supply had changed little in the past year.
Nine have held onto their 2016 positions and only one, DoubleTree by Hilton, has pushed into the "first division", displacing AccorHotels' Mercure chain.
The report said: "Budget hotels now represent nearly two-thirds of all these rooms, with Premier Inn and Travelodge between them accounting for 52% of all the top 10 brands..
"Only Premier Inn and Travelodge held their positions as the two most active developing brands in the country, and together they represent almost half of the active pipeline."