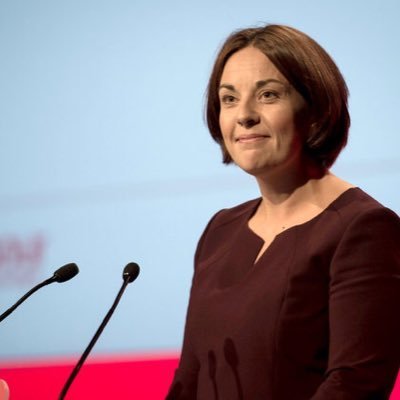 Labour has today pledged to ban fracking – but support the offshore oil and gas industry – and back new nuclear projects as well as renewable schemes, including tidal lagoons, to help meet climate change targets.
An immediate price cap of £1,000 on fuel bills and the creation of publicly-owned energy companies in every region are among Labour's plans for the sector.
A Labour government would regain control of energy supply networks and bring regional and national grid infrastructure back into public ownership over time, as part of efforts to ensure clean, secure and affordable energy supplies.
The manifesto includes plans to support the creation of publicly-owned, locally accountable energy companies and co-operatives to rival private energy suppliers – making sure there is at least one in every region.
Some publicly-owned local energy companies already exist, including Nottingham City Council's Robin Hood Energy, which says it aims to provide low cost energy to all households and has no private shareholders or director bonuses to pay.
In the short term, an emergency price cap would be introduced to ensure the average dual-fuel household energy bill remains below £1,000 a year.
There are also plans to insulate four million homes as an "infrastructure priority", interest-free loans for homeowners to install energy efficiency measures and measures to ensure landowners improve rented properties.
A report for the Government recently backed a "pathfinder" tidal lagoon project in Swansea Bay to harness the Severn Estuary's tides and potentially further lagoons around the coast, although the initial scheme is expected to be expensive.
Overall, Labour commits to sourcing 60% of the UK's energy from zero-carbon or renewable sources by 2030.
Elsewhere on the environment, the manifesto contains pledges for a new Clean Air Act to tackle air pollution, planting a million native trees, ceasing the badger cull and maintaining the ban on fox hunting.
Greenpeace UK's head of public affairs Rosie Rogers said the manifesto painted a "compelling vision" for energy and the environment, but there was little detail on how to get there.
"If Labour can make good on their pledge to source 60% of our energy from zero-carbon or renewable sources by 2030, Britain could be mostly powered by cutting-edge clean technologies that would also provide skilled jobs, fairer bills and cleaner air.
"Backing community-owned energy projects and ditching the top-down imposition of unpopular fracking is a smart move and a new drive to insulate millions of homes will help cut energy bills too.
"But setting targets is one thing and hitting them quite another," she said.
Recommended for you

Turning the green hydrogen dream into reality