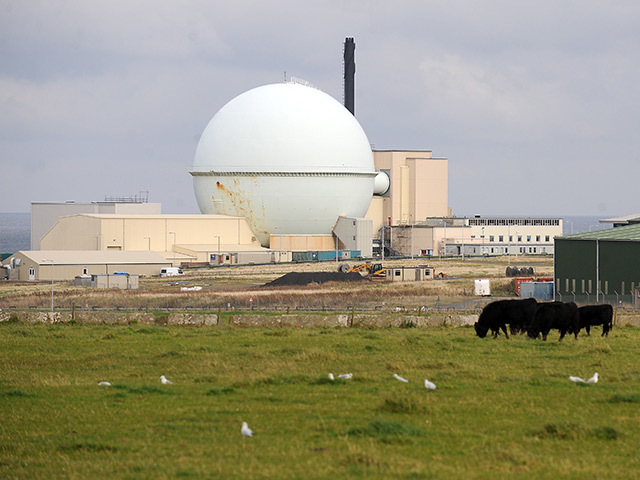 Troops have been deployed at defence and nuclear sites in Scotland, including Dounreay.
Following Prime Minister Theresa May's announcement that she had put Operation Temperer into action on Tuesday night, Nicola Sturgeon announced the Scottish implications to MSPs.
The first minister said troops have been stationed at Scotland's three civil nuclear sites – Dounreay, near Thurso; Torness, near Dunbar; and Hunterston, near Glasgow.
Troops have also replaced armed police at nine Ministry of Defence sites in Scotland. She said: "Those sites, which are not accessible to the general public, will be secured by the military as of today.
"The presence of military personnel at sites of that nature in Scotland and across the UK will free up the armed police who are normally on duty there.
"Those armed police will create a contingency resource that can be deployed across the UK."
A spokeswoman for Dounreay would not confirm changes in security personnel. She said: "Security at Dounreay and other sites owned by the Nuclear Decommissioning Authority is kept under continuous review.
"The site is continuing to operate at a heightened' response state and decommissioning work is continuing as normal."
Ms Sturgeon said Police Scotland would make decisions about when and where to deploy the armed police, who are normally based at these 12 sites and have been replaced by troops. She said: "Any decision to use that contingency resource in Scotland would be for the chief constable. However, Police Scotland has no plans, at this initial stage, to do so."
At St Fergus, where there is a permanent MoD presence, work seemingly continued as normal yesterday.
A single police car stood guard at the site's entrance while traffic flowed by on the busy A90 Peterhead to Fraserburgh road.
It is unknown if a larger military presence was based within the gas terminal itself.
A spokeswoman for the MoD said it could not reveal where it had deployed troops. She added: "We're ready to backfill where required armed police posts at strategic locations."