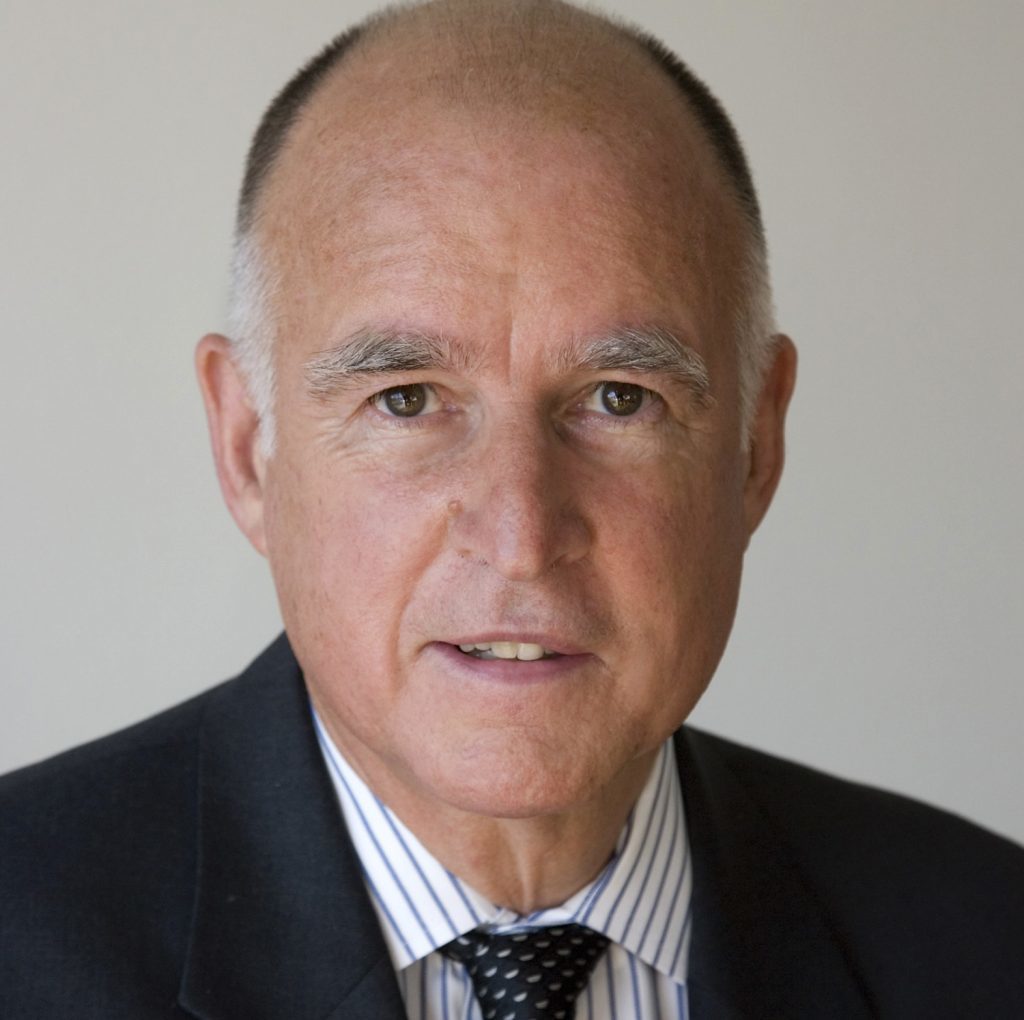 Three Democratic governors have said they will not let the United States back away from a commitment to reduce greenhouse gas emissions, despite Donald Trump's decision to withdraw from an international pact.
"This is an insane move by this president," California governor Jerry Brown said, blasting the decision as "deviant behaviour from the highest office in the land".
Mr Brown joined governor Jay Inslee of Washington state and Andrew Cuomo of New York to form the US Climate Alliance to uphold the Paris deal, a pact involving nearly 200 nations aimed at slowing the warming of the planet.
The three states already belong to an emissions reduction pact of states and cities worldwide, but Thursday's action marked a direct stand against the Trump administration and a formal commitment to upholding the targets of the Paris agreement.
Connecticut governor Dan Malloy and Virginia's Terry McAuliffe also expressed interest in joining the new alliance.
"We governors are going to step into this cockpit and fly the plane," Mr Inslee said.
"The president wants to ground it – we're going to fly it."
Mr Trump formally announced his decision to leave the historic international agreement after months of teasing the action.
He criticised the pact as a job-killer that put the United States as an unfair advantage.
It may be years, however, before the country can formally exit the deal, but Mr Trump said he will immediately halt implementation.
He said he would consider re-entry if the US could get a better deal.
Republican politicians and representatives of the coal industry cheered Mr Trump's action.
"President Trump's courageous decision to exit the Paris Accord recognises that the United States is not legally bound to an Obama-era agreement that set unrealistic emissions targets at the expense of billions of American taxpayer dollars without the approval of Congress," said Texas attorney general Ken Paxton, who joined nine other states in urging Mr Trump to leave the agreement.
Under the Paris agreement, negotiated during former president Barack Obama's tenure, the United States voluntarily committed to reducing polluting emissions by 1.6 billion tons by 2025.
The Democratic governors' new pact commits to that same goal, which requires a 26 to 28% reduction in emissions from 2005 levels.
Specific targets have not been set for each state. California, New York and Washington together account for about 10% of the country's greenhouse gas emissions, Mr Brown's office said.
California is already working to reduce greenhouse gas emissions by 40% from 1990 levels by 2030 and Mr Brown has cast himself as Mr Trump's chief foil on climate policy.
It is unclear when discussions between the three governors began, but they announced their new pact within an hour of Mr Trump's announcement.
Mr Brown is about to begin a trip to China to discuss emissions-reduction policies with other leaders and has promised to fill the void left by the Trump administration.
At home, Mr Brown is battling to reauthorise a cap-and-trade programme that expires in 2020, a key piece of his political legacy.
He has said California's economy is proof that combating climate change is not the economic dead weight Mr Trump suggests.
Washington state is also moving ahead with capping carbon emissions and requiring power plants and oil refineries to reduce emissions over time.
In New York, Mr Cuomo announced he would use executive orders to ensure his state continued to abide by the Paris agreement.
West Virginia Coal Association senior vice president Chris Hamilton said US withdrawal from the Paris accord would build confidence in American. mining and industry even if it would not make major changes on the ground.
Mr Trump promised during his campaign to bring back coal mining jobs.
"I think it slows down this rush toward punitive measures against the United States industrial base and mining industry," Mr Hamilton said.
Recommended for you

Energy Voice ETIDEX event will raise the curtain for COP26