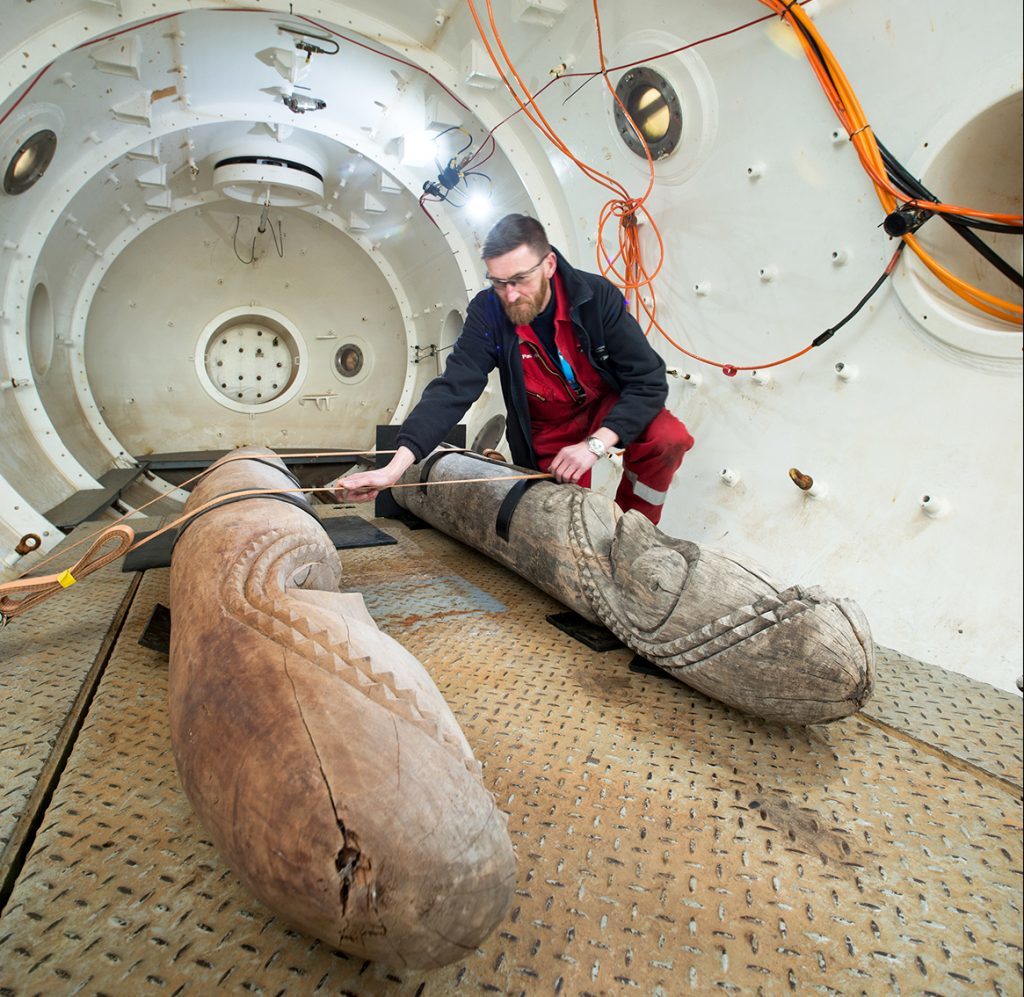 The National Hyperbaric Centre (NHC) in Aberdeen has got its work down to a fine art.
NHC tested two large totem-like structures to maximum depth pressure for artist Steven Claydon's exhibition at The Common Guild in Glasgow.
The sculptures arrived in April and were placed in the NHC's large work chamber, which was then flooded and pressurised to 100bar.
The process was recorded using underwater cameras and a photographer took detailed photos of the wooden objects before and after the test for the exhibition.
Mr Claydon's installation addressed the ideas of jeopardy and pressure, "drawing a parallel between physical pressures".
He is widely known for his sculptural work which examines the changing value of objects.
NHC is owned by JFD, part of James Fisher and Sons, a Cumbria-headquartered marine service company.
The firm said the project was "one of the more unusual ever undertaken" at the NHC, which is normally used for pressure testing subsea equipment.
Martin Robb, JFD head of delivery, commercial services, said: "Over the years, the NHC has seen a lot of unusual objects come through its doors for testing.
"Our chambers are adaptable and can simulate impressive depths, but also altitudes of up to 55,000ft.
"Our technicians are highly experienced and work with the system on a daily basis.
"They are able to provide clients with specialist advice and support from the project planning stage right through to the end results.
"Our team is always excited to receive out of the ordinary enquiries which explore our diversity and capability."
JFD, which was created in 2014 through the merger of James Fisher Defence and Divex, has an office in Westhill.
It bought the National Hyperbaric Centre from David Smith in 2015 in a deal worth up to £4.5million.