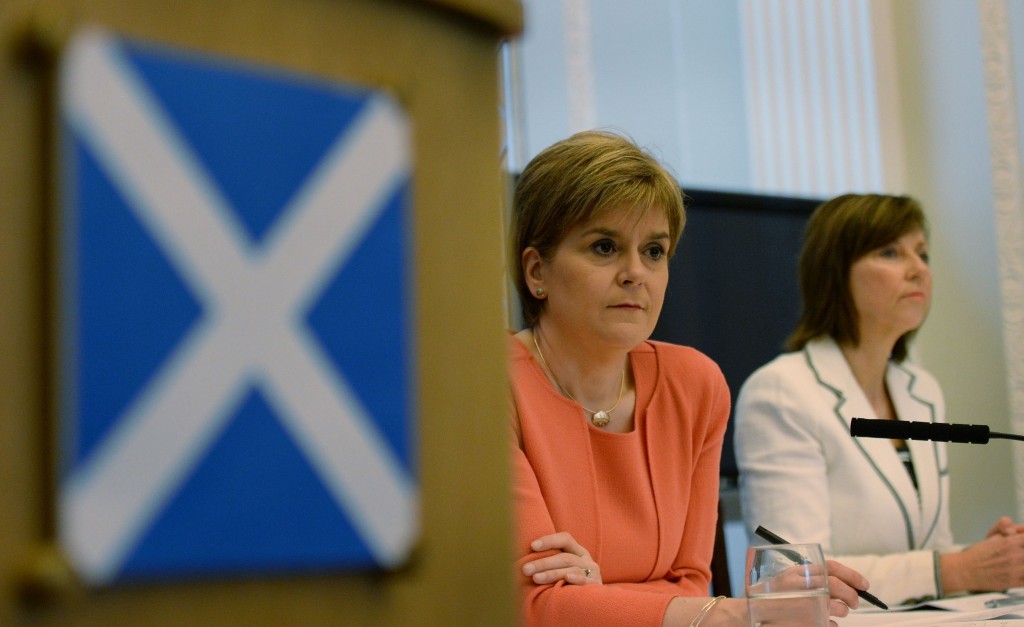 Business leaders are "fed up" with First Minister Nicola Sturgeon's quest for independence and want her to get back to her day job, according to the boss of one of Scotland's leading brands.
Les Montgomery, chief executive of bottled water firm Highland Spring, said the Scottish Government should be helping Westminster achieve the best possible Brexit outcome.
"Businesses are fed up," he said, adding: "The Scottish Government should be getting on with the job they are there to do – focusing on employment, investment, those kinds of things."
Mr Montgomery said the government should be "helping the country exit (the EU) as effectively as possible".
Bottling more than 100million gallons of water a year, Perthshire-based Highland Spring delivered revenue of £103million and pre-tax profits of £4.3million in the year to December 31 2015.
The UK's divorce from the EU will not have a huge impact on the firm as only 3% of its products are sold overseas.
The business is owned by one of Scotland's wealthiest men, Mahdi Al Tajir, who is worth more than £1.6billion.
Ms Sturgeon has confirmed plans for a second referendum on Scottish independence are on hold – but she left the door open for another ballot before 2021.
Recommended for you

Hydrogen opportunity could evaporate