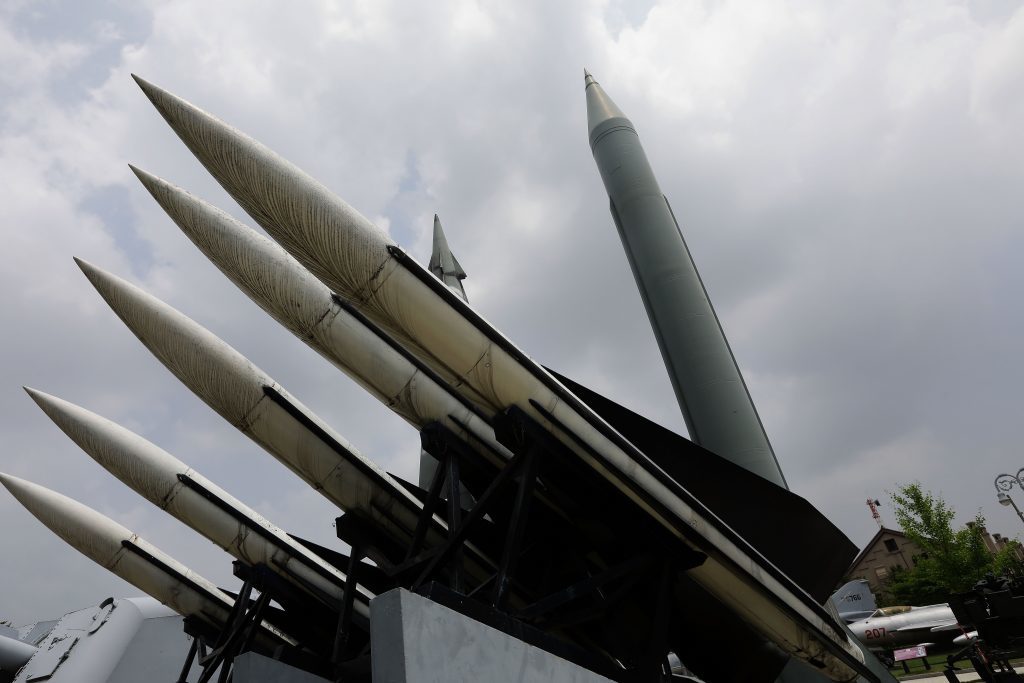 North Korea launched an intermediate-range ballistic missile on Tuesday that flew for a longer time than previous such projectiles, landing in waters near its bitter rival, Japan.
The test is the latest in a string of recent similar launches as the North works to build a nuclear-tipped missile that can reach the US mainland.
It came on the eve of the US Independence Day holiday, days after the first face-to-face meeting of the leaders of South Korea and the United States, and before of a global summit of the world's richest economies.
Some specifics are still unclear, but the launch seems designed to send a political warning to Washington and its chief Asian allies, Seoul and Tokyo, as well as put North Korean scientists a step closer toward perfecting their still-incomplete nuclear missile programme.
The Japanese government estimates that the missile fired from the North's western region flew for about 40 minutes, which would be longer than any other such previous reported tests.
South Korean analysts say it is likely the North again tested one of two intermediate-range missiles it launched earlier this year.
The South's Joint Chiefs of Staff said the launch was made from North Phyongan province and flew about 580 miles.
The US Pacific Command said a single, land-based, intermediate range ballistic missile was tracked for 37 minutes and landed in the Sea of Japan.
Chief Cabinet Secretary Yoshihide Suga indicated this missile's capability exceeded previous ones, and suggested the altitude might have been higher than earlier tests.
Just last week South Korean President Moon Jae-in and President Donald Trump focused much of their first meeting on opposing North Korea's development of atomic weapons that threaten both allies.
The White House briefed Mr Trump on the missile launched, and he then criticised North Korean leader Kim Jong Un.
The president tweeted: "North Korea has just launched another missile. Does this guy have anything better to do with his life? Hard to believe that South Korea … and Japan will put up with this much longer. Perhaps China will put a heavy move on North Korea and end this nonsense once and for all!"
Japan's government said the missile was believed to have landed in its exclusive economic zone in the Sea of Japan but no damage to ships or aircraft in the area was reported.
Prime Minister Shinzo Abe sharply criticised North Korea for the launch, adding it was a reminder that Pyongyang's missile development is a growing threat.
"The latest launch clearly showed that the threat is growing," he said.
Mr Abe, who talked by phone with Mr Trump on Monday, said the two leaders plan to seek further co-operation from world leaders when they attend the G20 summit in Germany.
China's UN ambassador, Liu Jieyi, warned on Monday that further escalation of already high tensions with North Korea risks getting out of control "and the consequences would be disastrous".
The Korean Peninsula has been divided between the American-backed South and the authoritarian North since the 1950-53 Korean War.
Worries have increased as the North pushes to expand its nuclear arsenal and develop ballistic missiles that can carry nuclear warheads.
Tuesday's launch is the first by the North since a June 8 test of a new type of cruise missile that Pyongyang says is capable of striking US and South Korean warships "at will".
Since taking office on May 10, Mr Moon has tried to improve strained ties with North Korea, but the North has continued its missile tests.
Pyongyang says it needs nuclear weapons and powerful missiles to cope with what it calls rising US military threats.
Recommended for you
X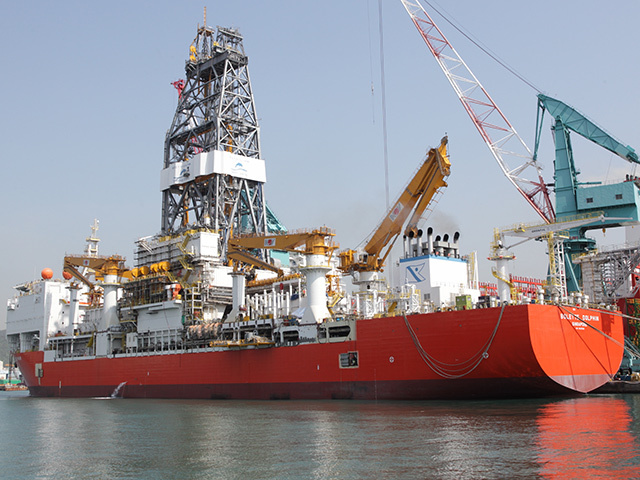 Dolphin contract terminated by Anadarko