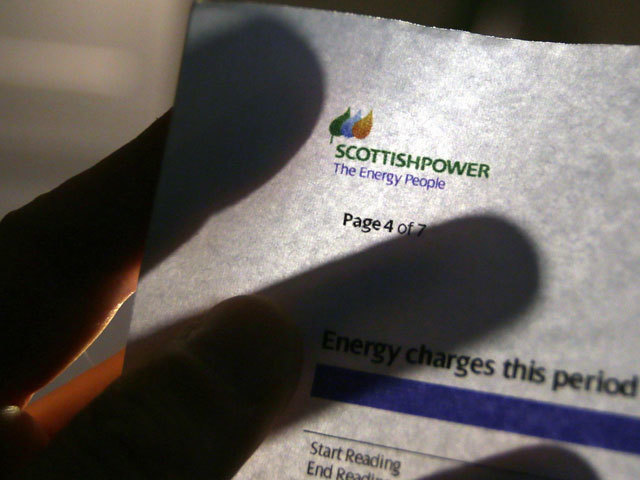 An energy giant has said it is increasing its daily investment to £4 million as it opened its new UK headquarters.
ScottishPower said the amount it invests each day has risen from £3.3 million between 2013 and 2015 to up to £4 million a day in the 2016-2020 period.
The investment programme led by teams in its new Glasgow HQ, which was opened on Tuesday by Scottish First Minister Nicola Sturgeon, will total about £8 billion until 2020.
ScottishPower chairman Ignacio Galan said: "Glasgow has a long and successful history in innovation and industry, and our new headquarters will ensure that the city continues to be a centre of engineering excellence and invention.
"For the first time, we have our expert teams under one roof with a shared purpose to harness low carbon power and deliver digital transformation.
"Along with our skilled workforce, our new HQ will also be an exciting hub delivering our planned £8 billion investment in new projects across the UK and beyond. Together we will provide the systems that power the future."
The energy company says it spends £100 million annually to make the electricity network in Scotland, Merseyside and North Wales more intelligent, with the installation of smart technology.
The company's new building in St Vincent Street, Glasgow, has brought together 1,650 employees previously spread across a number of separate sites in Scotland, enabling better collaboration on future technologies.
The HQ will also act as a "global base" for offshore wind where experts will work on major projects in the UK, US, Germany and France.
Ms Sturgeon said: "ScottishPower's new UK headquarters demonstrates this global company's commitment to Scotland.
"It's a fitting new home for a company that has been a huge asset for Glasgow, and the wider country, for many years.
"This building houses more than 1,600 employees and ScottishPower has committed to spending £4 million every day to support innovation and the transition to clean energy.
"This level of ambition is an exemplar to our world-leading energy sector.
"I wish ScottishPower every success in the future as they help us realise our long-term plan for Scotland's energy future, which includes a proposal to meet half of our energy needs from renewables by 2030."
Recommended for you

Public campaign needed to highlight case for new transmission, trade body says