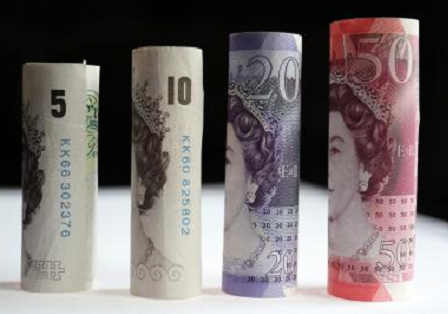 One of the key-decision makers for UK monetary policy spelled out his views on interest rates during a visit to Aberdeen yesterday.
Revealing his thoughts on whether rates should increase to tackle rising inflation, Bank of England deputy governor Ben Broadbent said he was not ready to support such a move as there were currently too many "imponderables" in the economy.
It places him firmly in the "dove" camp, as opposed to the "hawks" who support higher rates and are growing in number on the Bank's monetary policy committee (MPC).
But Mr Broadbent – widely seen as a potential "swing" voter on the rate-setting committee – also indicated it would not take much to change his mind.
Highlighting the "mood of business" as the key factor in his thinking, he said: "If you look at the past six to 12 months, economic growth has been okay and the employment rate good. Unemployment has drifted down a little … and inflation is higher.
"There is reason to see the committee moving in that direction (higher interest rates) – but there are still a lot of imponderables."
He said there was no way of knowing how long his current "snapshot" of business confidence would remain the case.
As long as firms believed they were "one or two years down the road" of knowing what Brexit has in store, many of them would remain nervous about their prospects, he added.
He also said he would have expected to see faster growth in the economy, although many of the key indicators remained positive.
Brexit and the weakened pound could be good for many businesses but what matters is there is still too much caution around, he said.
It was still "very difficult for us on the committee to judge" whether there has been a significant improvement in the mood of UK businesses, he said, adding: "In my opinion, it is a bit tricky at the moment to make a decision (to raise rates). I am not ready to do it yet."
His comments will be seized upon by market watchers this morning, particularly in light of MPC members voting five to three against an increase at their June meeting.
Another MPC member, chief economist Andy Haldane, has suggested he may change his vote to support a "prudent" increase this year.
With one position on the nine-member committee currently vacant after "hawk" Kristin Forbes stepped down at the end of June, it leaves MPC's next meeting on a knife edge.
A tied result would mean the UK Government having the casting vote.