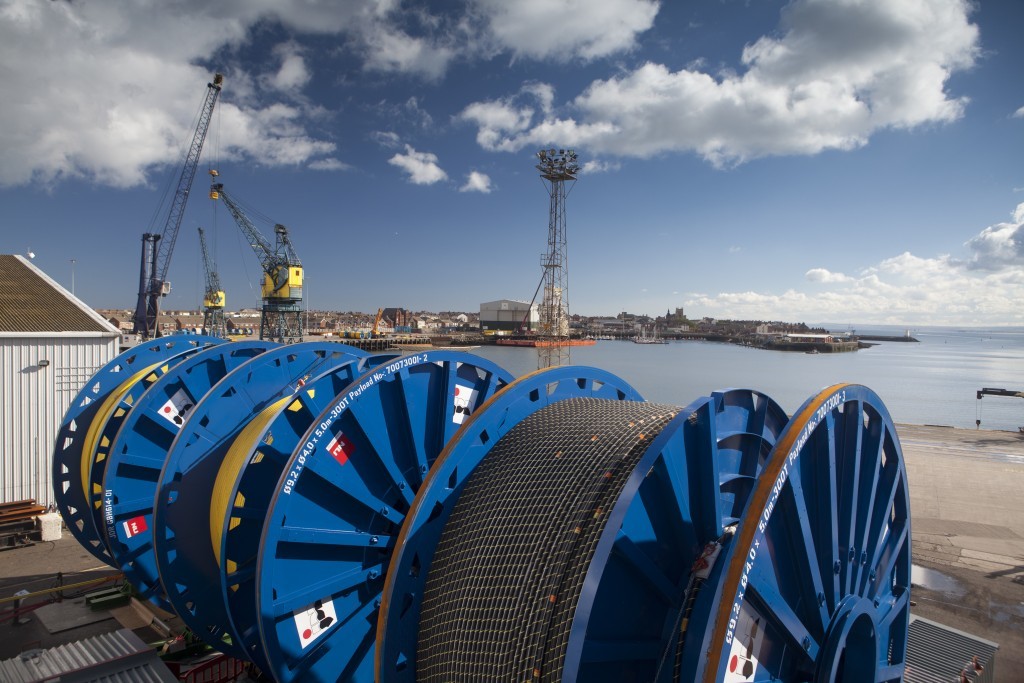 JDR Cable Systems, supplier of subsea umbilicals and power cables to the offshore energy industry, today announced that it is to be acquired by Poland's TELE-FONIKA Kable (TFKable).
The transaction is still subject to regulatory approval but both organisations have collaborated on numerous projects in the past and TFKable was JDR's business partner providing water blocked power cores for its cable and umbilical systems.
Monika Cupiał-Zgryzek, Chief Executive Officer of TFKable, commented: "TFKable is a strategic investor with long-term vision for JDR, sufficient resources to support its continued growth, and vast knowledge of the market. We highly appreciate JDR's experienced people, recognised brand name, technological competence and a successful track record with regards to numerous innovative products.
TFKable is planning to maintain JDR's operations in current locations, providing new opportunities for the local employees and business partners, and offering our customers innovative solutions."
David Currie, JDR's Chief Executive Officer, commented: "This acquisition creates a strong platform for JDR to enhance its position in offshore energy cables and umbilicals. It demonstrates the value JDR's leadership has created through targeted investment in subsea technology, services and manufacturing facilities, and the talent and expertise of our staff. This news marks the next exciting chapter of our business."
Jonathan Guest, Principal at Vision Capital, JDR's selling majority owner, commented: "Our investment in manufacturing facilities has transformed JDR, tripling revenues and growing the business to become a leading supplier to the oil, gas and renewables industries. We are delighted to have secured a long-term strategic owner for the business in the next stage of its development."
The transaction, which is subject to receipt of required regulatory approval and consents and other customary closing conditions, is expected to close in Q3 2017.
Recommended for you

Seplat's Roger Brown sets out his thinking on Nigeria