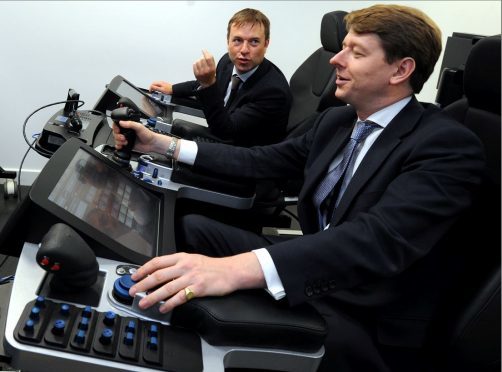 A UK Government minister tasked with managing Brexit said there are opportunities for the struggling oil and gas sector to cut red tape after Britain leaves the EU.
Robin Walker, junior minister at the Department for Exiting the European Union spoke as he visited the Rovop facility in Westhill on Friday.
But the firm's chief executive said the "concerns and issues" around the UK leaving the bloc appeared to outweigh any benefits.
Mr Walker spoke after looking around a workshop and trying a remotely-operated underwater vehicle (ROV) simulator at Rovop's Aberdeenshire base.
It was the last leg of a tour Scotland over the past few days meeting with industry leaders in oil and gas, fishing, whisky and farming among others.
Mr Walker said: "I think oil and gas is a space where the UK is a world leader and we want to absolutely make sure we can maintain that and make sure the business that we do with European neighbours and worldwide," he said.
"That's why I think it is really important that the Home Secretary was here in Scotland to announce a new government programme to make sure we have the researchers where the key needs are in skills and talent right across all the different industries, right across the UK so we can design a future UK immigration system that gives us the control that people voted for in the referendum but also makes sure we are meeting the needs of our industries.
"The oil and gas industry is one of those which is very international and needs international talent both from Europe and beyond.
"The UK has been a very effective regulator of this sector making the case within Europe for market friendly regulation . That's something we'll be freer to do in the future."
Steve Gray, CEO of Rovop, said however that he was struggling to see the upsides.
He said: "I think we've got some real issues, some real concerns and the Government has to take those seriously.
"We are a small case study in international trade – 80% of our business is outside the UK and that's split about half into the EU and half to the rest of the world at the moment.
"If I'm honest my focus is on the risks around our relationship with the EU and I think those issues loom somewhat larger for us than any obvious opportunities.
"It's a little harder from where we stand just now to see much upside."
Recommended for you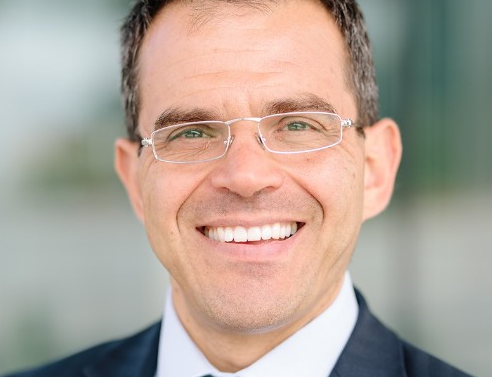 'We want to grow further from here': NEO Energy rising up North Sea ranks