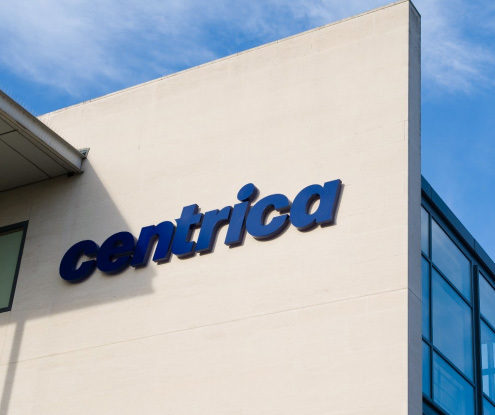 Centrica this morning confirmed it would raise the price of electricity on the British Gas standard tariff by 12.5%.
The electricity price hike will come into effect from mid September, while the gas price is to be held at current level.
An average annual dual fuel bill for a typical household on standard tariff is expected to rise by £76 to £1120, an increase of 7.3%.
Mark Hodges, chief executive of Centrica Consumer, said: "We held off increasing prices for many months longer than most suppliers in order to protect our customers from rising costs, so it is a difficult decision to have to announce an increase in electricity prices. This rise reflects an underlying increase in policy and transmission costs.
"We know that keeping energy prices as low as possible is vital, and our new standard tariff price has again been set at a level lower than most of the top ten suppliers. We are able to do this because we have managed our own cost base tightly.
"We are fully engaged in the debate over how to ensure the energy market works better for customers and have made a number of proposals to the Government and Ofgem. These include phasing out the standard variable tariff and levelling the playing field so all suppliers pay a share of energy policy obligations. We also welcome and share Ofgem's focus on vulnerable customers. That is why we have decided to give a special credit this winter to the most vulnerable British Gas customers, protecting them from the impact of this price increase.
"We are continuing our drive to engage with all our customers to ensure they are on the right tariff for them, and to reward their loyalty."
The firm said it would work to protect the most vulnerable from the increase.
A statement read: "For more than 200,000 customers who automatically receive the Warm Home Discount2, British Gas will credit their account with £76, protecting them from the price increase.
"British Gas's standard tariff will remain one of the most competitive of all the energy companies3. Since our last energy price rise almost four years ago, we have cut standard rate prices four times, reflecting past reductions in wholesale costs.
"The 12.5% electricity price rise this September reflects the increasing costs of energy policy, and delivery to customers' homes since 2014. In that time, overall electricity costs have increased by 16%."
British Gas customers wanting to fix their energy price can do so until August 2019 on a specially discounted deal, Home Energy Secure, which will cost £1107 per year.
Recommended for you

US focus on climate change meets mixed African reactions