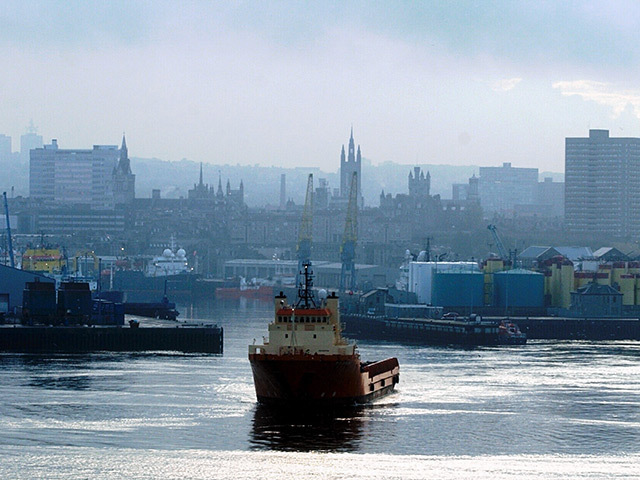 A group of former North Sea oil workers will embark on teaching careers this month after ditching black gold for blackboards.
A year ago, 19 recruits signed up for the Transition into Education Scheme (Ties), which was set up in an effort to tackle oil sector job losses and teacher shortages.
Earlier this week the Press and Journal revealed that teacher vacancies in Aberdeen had fallen by almost half since March.
Ties was funded through the Scottish Government's £12million Transition Training Fund (TTF) and delivered by Skills Development Scotland (SDS).
Ten of the 19 former oil workers have now progressed through the scheme and on to their probationary year, starting this month.
Councillors congratulated the teachers on their achievement and encouraged more people to consider making the switch from other industries.
Ross Thomson, Scottish Conservative MP for Aberdeen South, also welcomed the influx but suggested the impact of the TTF had been underwhelming.
They will pass on their knowledge of subjects including chemistry, physics, maths and business studies to pupils in the north-east.
By the end of July, 5,602 applications for TTF support had been received, with 2,370 having been approved for funding, according to SDS.
The teachers who took part in Ties earned £20,000 while undertaking their postgraduate courses, which were completed in June.
They will be paid the probationary rate − a minimum of £22,400 − when they start work in the coming weeks.
Aberdeenshire Council is employing eight of the new teachers and the city council has taken on two.
Gillian Owen, education committee chairwoman at Aberdeenshire Council, said: "I would like to congratulate all the candidates who successfully completed their post graduate course and are on the verge of starting their probation year.
"Aberdeenshire Council is keen to encourage people who have worked in different professions to consider becoming teachers because having experience of working in another industry can add a real perspective to this rewarding role."
Helen Shanks, Aberdeen City Council's head of education, said: "As we progress with the programme over the following years we hope to see more teachers coming through and bringing with them the additional benefits of their skillsets acquired in their previous roles."
A Scottish Government spokeswoman said: "This scheme is a radical new approach to recruiting teachers in Scotland.
"It forms part of a wider set of new routes into teaching that are currently in development or being rolled out.
"These will help address teacher shortages, particularly in key subjects, and help councils find the teachers our children need."
An SDS spokesman said: "Supporting individuals from the oil and gas industry to get the skills they need while responding to the wider economic and labour market needs of the region are key objectives for the TTF."
But Mr Thomson said: "It is great to hear that 10 new teachers will be starting at Aberdeen and Aberdeenshire schools at a time when education authorities have faced serious problems recruiting and retaining staff.
"Although it is encouraging that several people have successfully retrained from the oil and gas industry, this seems a small return given the huge fanfare with which this £12million scheme was launched by the SNP."