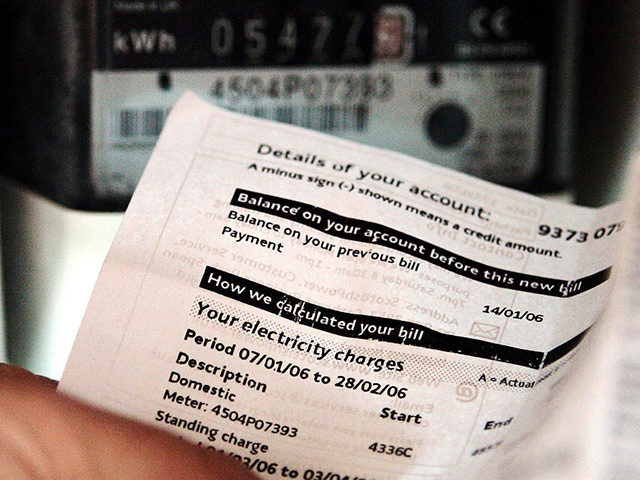 Scottish Labour Party holds SNP Government's feet to the fire over the need to make private rented accommodation more energy efficient.
As energy costs continue to soar, pushing many into fuel poverty, the Kezia Dugdale's party have announced an ambitious plan to ensure that all private sector properties reach an Energy Performance Certificate (EPC) rating of at least C by 2025.
Throwing down the gauntlet on the issue, this is a clear challenge by the Labour Party to the Scottish Government to act on reducing overall bills for families and action on climate change.
Currently the SNP Government have proposed that private sector properties are only required to attain an EPC rating of D.
Scottish Labour housing spokesperson Pauline McNeill MSP said: "Everybody deserves a warm, safe and secure home but that seems further away as yet another energy company prepares to increase its charges way beyond inflation.
"Unfortunately for many in Scotland, and particularly for those in the private rented sector, a warm home is not a reality.
"There already exist strict standards over the energy efficiency of homes in the social housing sector, yet there is none whatsoever for privately rented homes. It's time to place higher obligations on private landlords to achieve this.
"The Scottish Government's plans to introduce minimum standards on EPC D simply don't go far enough. We would require homes to be at energy efficiency band C by 2025.
"It is clear only Scottish Labour is serious about tackling Scotland's fuel poverty and energy efficiency."
Welcoming the opportunity to have a conversation on the topic of fuel poverty and the effect that ineffective policy decisions could have on energy targets and climate change Sarah Beattie-Smith, Senior Climate and Energy Policy Officer at WWF Scotland, said:"Improving the energy efficiency of Scotland's homes is a win-win.  It creates healthier places to live, tackles fuel poverty, creates jobs and fights climate change. It makes no sense that some private renters are currently forced to waste precious cash and carbon heating the air outside their cold and leaky homes.
"That's why we want the Scottish Government to take action through the forthcoming Climate Change Bill, and by introducing regulations to protect private tenants."
Recommended for you

First Minister plans "urgent summit" with energy cos and consumers