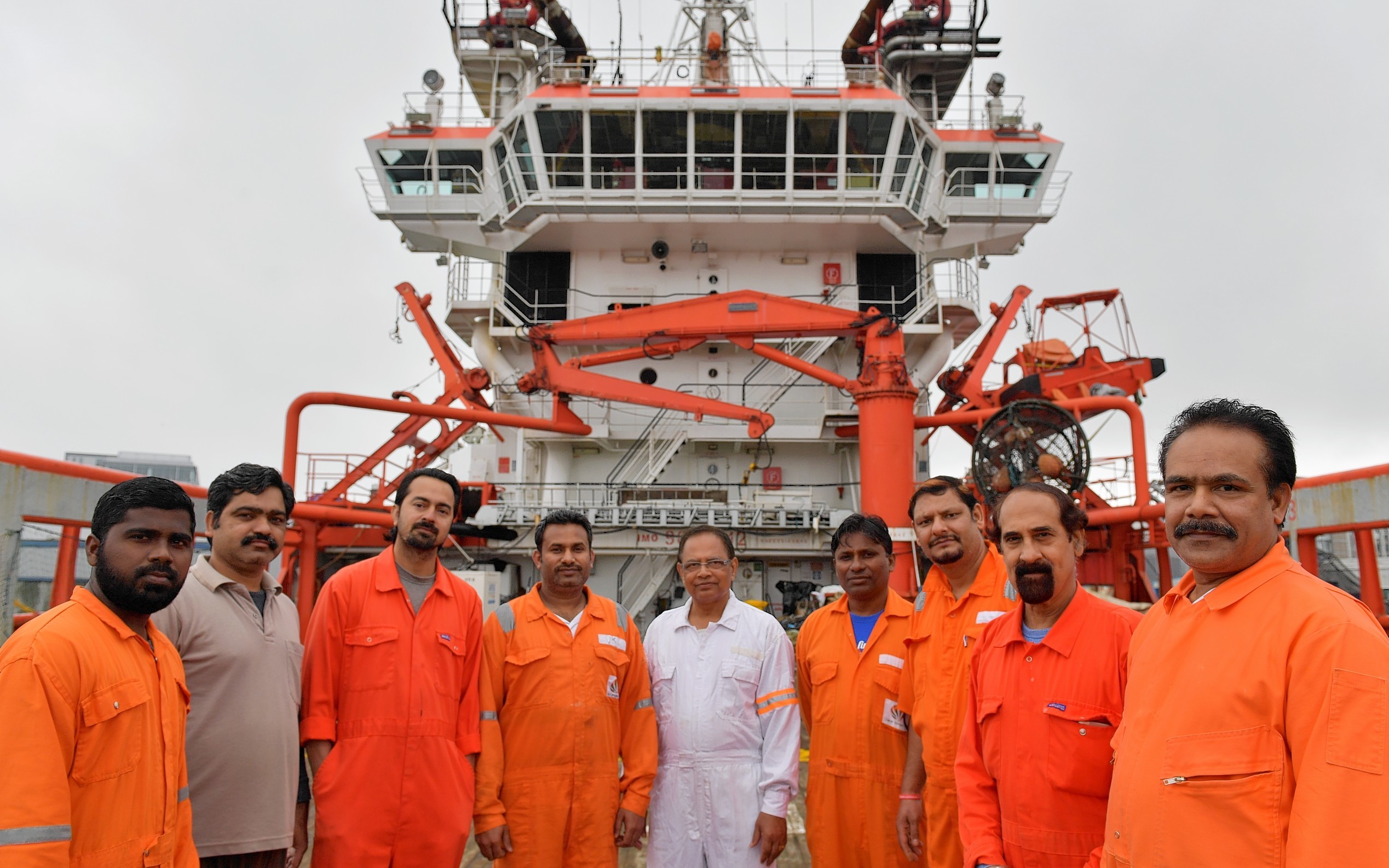 Indian sailors stranded in Aberdeen harbour have said the end of their 15 month ordeal is within sight after a major legal ruling.
The seafarers of the offshore supply vessel Malaviya Seven have been stuck in the north-east since last June, after a routine inspection discovered that they had not been paid in months by owners GOL Offshore.
But with the firm now in liquidation a court hearing had to be convened to see if the ship could be sold to pay the more than £600,000 in backdated wages to the dozen crew.
During a hearing at Aberdeen Civil Court yesterday the lawyer representing the Union Bank of India said the organisation no longer objected to the sale of the boat.
Sheriff William Summer ruled that a report had to be produced into how the vessel could be sold before he granted a motion for its sale.The report will now begin within 14 days.
It was also agreed in court that a total of $867,799 (£668,669) was owed in wages as of July 24.
During the detention the city has opened its heart to the sailors with charities providing them with food, outings and even a trip to a Dons game.
Yesterday following the ruling the crew of the vessel were in high spirits and were visited by Lord Provost Barney Crockett.
Malaviya Seven chief officer Bamadev Swain said: "We are very happy and glad that it seems that we are finally going to be able to go home and see our families.
"The people of the city have been so good to us while we have been here and we really thank them and the charities that have helped so much."
Second engineer Narendra Jethwani is the oldest man on the ship at 64.
He said: "Things have been very bad and my family has really suffered without me to support them.
"My daughter is taking post graduate studies to become a doctor and my son is doing the same to become a dentist- this is very expensive in India.
"They have had to borrow money from family and I know other families have had to take out loans.
"But now we are feeling positive about the future and hope to go home."
Howard Drysdale, who works for the Aberdeen Seafarers Centre charity who alongside the Apostleship of the Sea have been providing much needed support for the crewmen, welcomed the ruling.
He said: "I am pleased, it is not the end but it is another step forward.
"It is the family back home who have been suffering with no income.
"It is difficult to stop something like this from happening, it's due to the international nature of seafaring and people being sent all over the world.
"Them leaving will be tinged with sadness for me because they have become my friends but they need to get home and see their families."
However Ken Fleming, UK and Ireland coordinator at International Transport Workers' Federation said it was not a victory.
He said: "I am glad something has happened that we have waited a long time for.
"The ship is still there and people continue to suffer. It should have been moved much earlier."
Mr Crockett, himself a former dishwasher on a similar vessel to the Malaviya Seven, said: "This is a very positive breakthrough for the crew today.
"When I was at sea I dreaded being away for one month so to have been stuck in one place for so long is unimaginable."
Aberdeen North MP Kirsty Blackman said: ""We are fortunate in Aberdeen to have fantastic local volunteers who have helped the crew of the Malaviya Seven, but during this whole ordeal all these men have really wanted is to be paid the wages they are owed and return to their families. "
Recommended for you
X

Buchan Alpha arrives in Shetland for scrapping