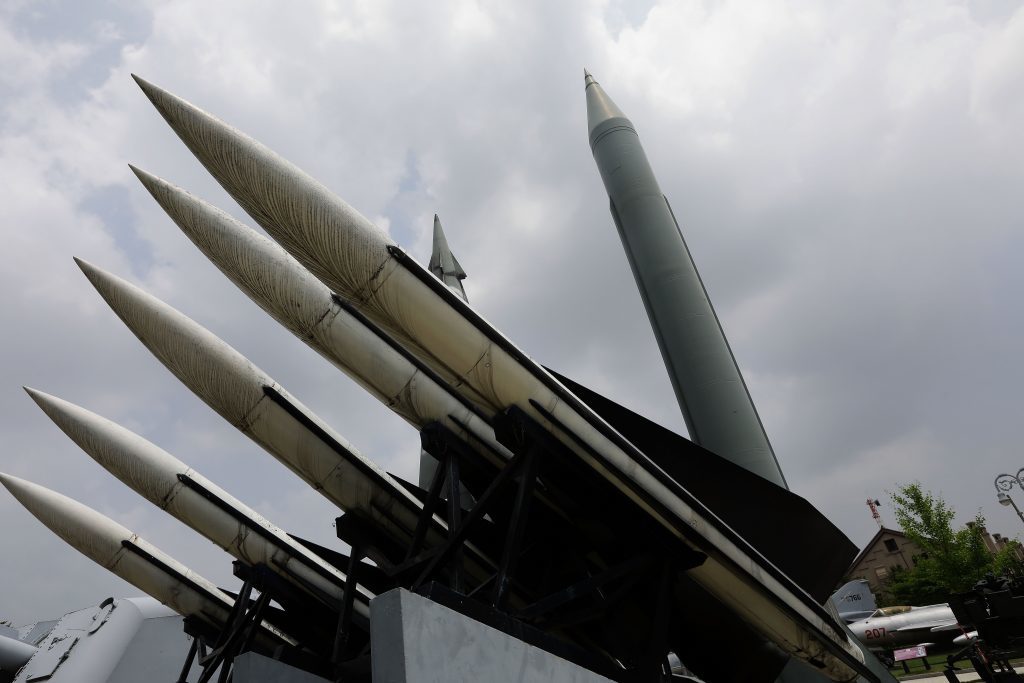 North Korea's nuclear weapons programme must be halted before it develops a ballistic missile capable of hitting London, according to the Defence Secretary.
Sir Michael Fallon said war must be avoided "at all costs" and stressed the desire for a diplomatic solution, given that the dangers of a "miscalculation" triggering a military response against North Korea are "extremely great".
The United States is seeking a vote on a United Nations resolution which would impose the toughest-ever sanctions on North Korea.
It comes days after the regime in Pyongyang claimed to have exploded a hydrogen bomb capable of being delivered on an intercontinental ballistic missile.
Sir Michael, speaking on BBC One's The Andrew Marr Show, said: "What we have to avoid at all costs is this spilling over in to any kind of military conflict.
"So we're working flat out at the United Nations to get a better resolution there to enforce the existing sanctions, we're looking at sanctions across the European Union, and of course we're trying to persuade China to keep its neighbour in check."
Asked if the situation is close to war in the Pacific, following threats against Guam, Sir Michael replied: "I'm very concerned about the situation in the Pacific.
"The United States is fully entitled to defend its own territory, to defend its bases and look after its people.
"But this involves us. London is closer to North Korea and its missiles than Los Angeles."
On whether North Korea has a ballistic missile capable of hitting London, Sir Michael replied: "Not yet, but they are clearly accelerating their missile programme.
"The range is getting longer and longer and we have to get this programme halted because the dangers now of miscalculation, of some accident triggering a response, are extremely great.
"So we've got to work at this problem and bring about a diplomatic solution that stops the development of North Korea's nuclear programme and enforces the sanctions we have at the moment."
Sir Michael, on potential Nato involvement to defend its allies, added: "Guam is part of the United States, it's United States sovereign territory and the United States, of course, under the United Nations, has the right to ask other members of the United Nations to join in its self-defence.
"So I don't think a legal issue is nearly as important as getting now a diplomatic solution to this crisis."
Nato Secretary General Jens Stoltenberg earlier refused to say whether an attack on the US territory of Guam would be covered by Article five, in which an attack on one member of the alliance is considered an attack on all.
He told the same programme: "I will not speculate about whether Article five will be applied in such a situation.
"What I will say is we are now totally focused on how can we contribute to a peaceful solution of the conflict and press North Korea to stop its nuclear missile programmes."