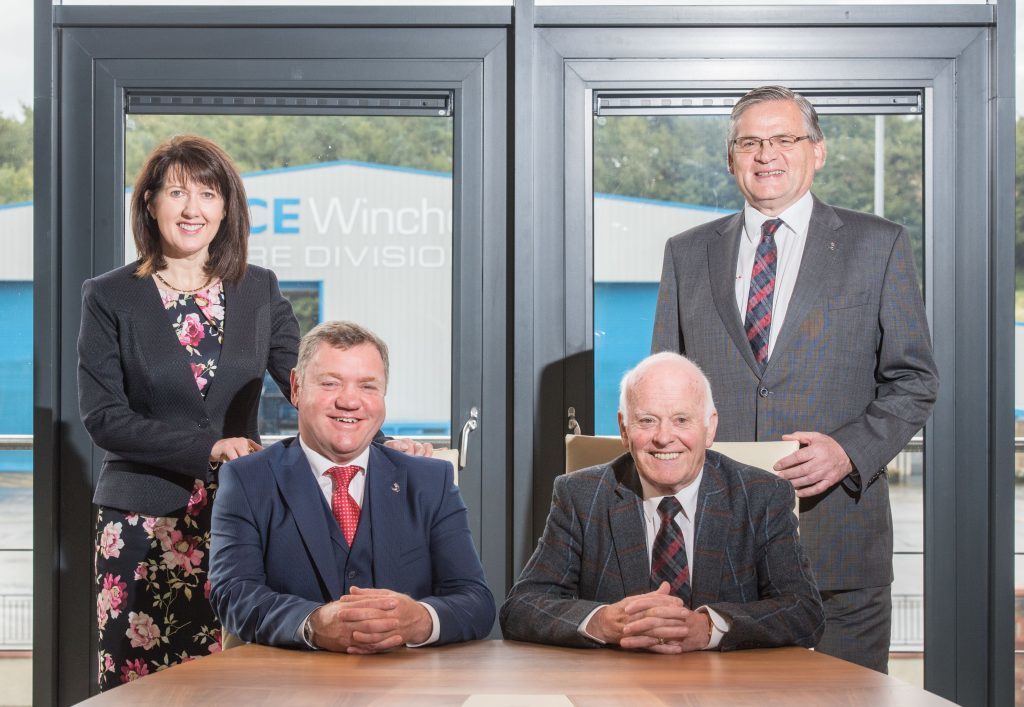 Two of the north-east of Scotland's best-known entrepreneurs have struck a £10million deal giving one of them a stake in the other's business.
Self-made businessman Jim Milne, chairman and managing director at Aberdeen-based Balmoral Group, is now chairman of Ace Winches – based at Towie Barclay Works, near Turriff – after Balmoral's acquisition of an undisclosed stake.
Ace's founder and chief executive is Alfie Cheyne, 53, who left school with few qualifications but went on to develop his engineering firm into a successful international business.
But the company has had a grim time of it since the oil price plunge, suffering pre-tax losses of more than £2million in 2014-15 and forced to axe jobs. It currently employs 150 people.
Accounts for 2015-16 have yet to be filed at Companies House, with the deck machinery specialist having missed a deadline of July 31.
Balmoral, with more than 500 people on its payroll, has been providing engineered products and services to the energy, engineering, marine, building, polymer engineering and processing sectors since 1980.
Its latest investment will "provide stability for Ace Winches" going forward, Mr Milne said.
He added: "It is our hope the workforce can be added to in the years ahead."
Balmoral's finance director, Bill Main, also joins the Ace board as a non-executive director.
The two firms aim to "work together to maximise global opportunities in the offshore, renewables and decommissioning markets", Balmoral said in a statement.
Mr Milne added: "Ace Winches has built a very strong reputation for providing world-class deck machinery and lifting solutions and we recognise the potential in the company."
Mr Cheyne said: "Both Ace Winches and Balmoral Group have extensive experience of opening up new markets.
"We see the renewables and decommissioning sectors, in particular, offering strong growth potential both in the immediate and longer term."
Recommended for you

Ace Winches says £3.7m cash balance is 'strong platform' for growth plans