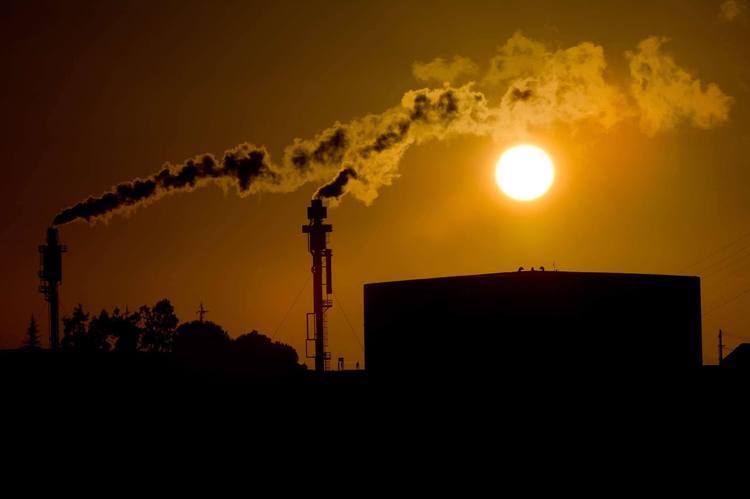 The "slowdown" in global warming is over, the Met Office has said.
While the world remained at near-record levels of warmth in the early 2000s, analysis of rolling 15-year trends shows that the rate of warming slowed between 1999 and 2014, the experts confirmed.
But a change in the natural pattern of warm and cool phases in Pacific sea surface temperatures, which have an impact on global temperatures, has brought the slowdown to an end.
Climate sceptics had pointed to the slowing rate of temperature rises or "pause" as contradicting evidence of ongoing climate change, although experts said other signs of a warming world, such as rising sea levels, continued during that time.
Now, with the last three years each breaking the annual record for global temperatures, the slowdown is over.
Met Office chief scientist Professor Stephen Belcher said: "After a period during the early 2000s when the rise in global mean temperature slowed, the values in 2015 and 2016 broke records and passed 1C above pre-industrial levels.
"Data from the Met Office shows that the long-term rate of global warming has now returned to the level seen in the second half of the 20th century."
While the world has warmed since pre-industrial times, largely as a result of humans putting greenhouse gases into the atmosphere, there are still natural variations in the climate system which mean temperatures do not rise evenly from year to year, the experts said.
One of these is the "Pacific decadal oscillation", a pattern of warm and cool phases in Pacific sea surface temperatures which can persist for a decade or more, and which has been in a negative phase that temporarily reduces the rate of human-induced climate change.
The Met Office's Professor Adam Scaife said: "The end of the recent slowdown in global warming is due to a flip in Pacific sea-surface temperatures.
"This was due to a change in the Pacific decadal oscillation which entered its positive phase, warming the tropics, the west coast of North America and the globe overall."
So far 2017 has also exceeded the 1C threshold but the Met Office is not forecasting it will be another record-breaking year because it has not been influenced by the El Nino Pacific weather phenomenon which pushes up temperatures.
Recommended for you

What are the biggest fights at the COP28 climate summit?