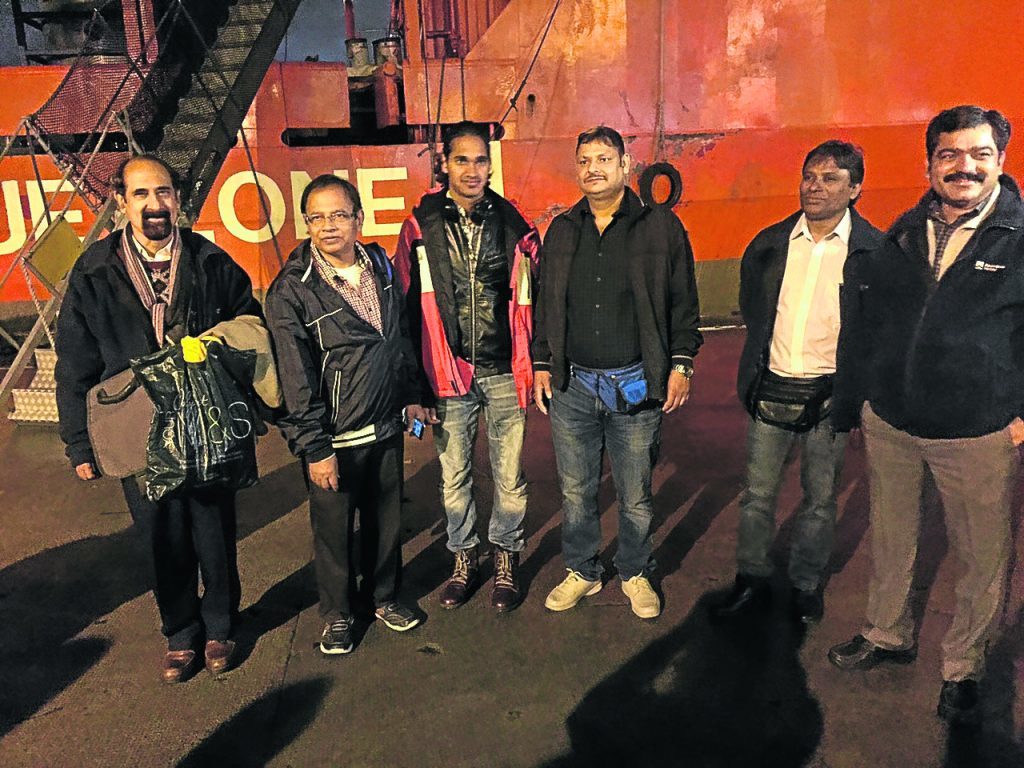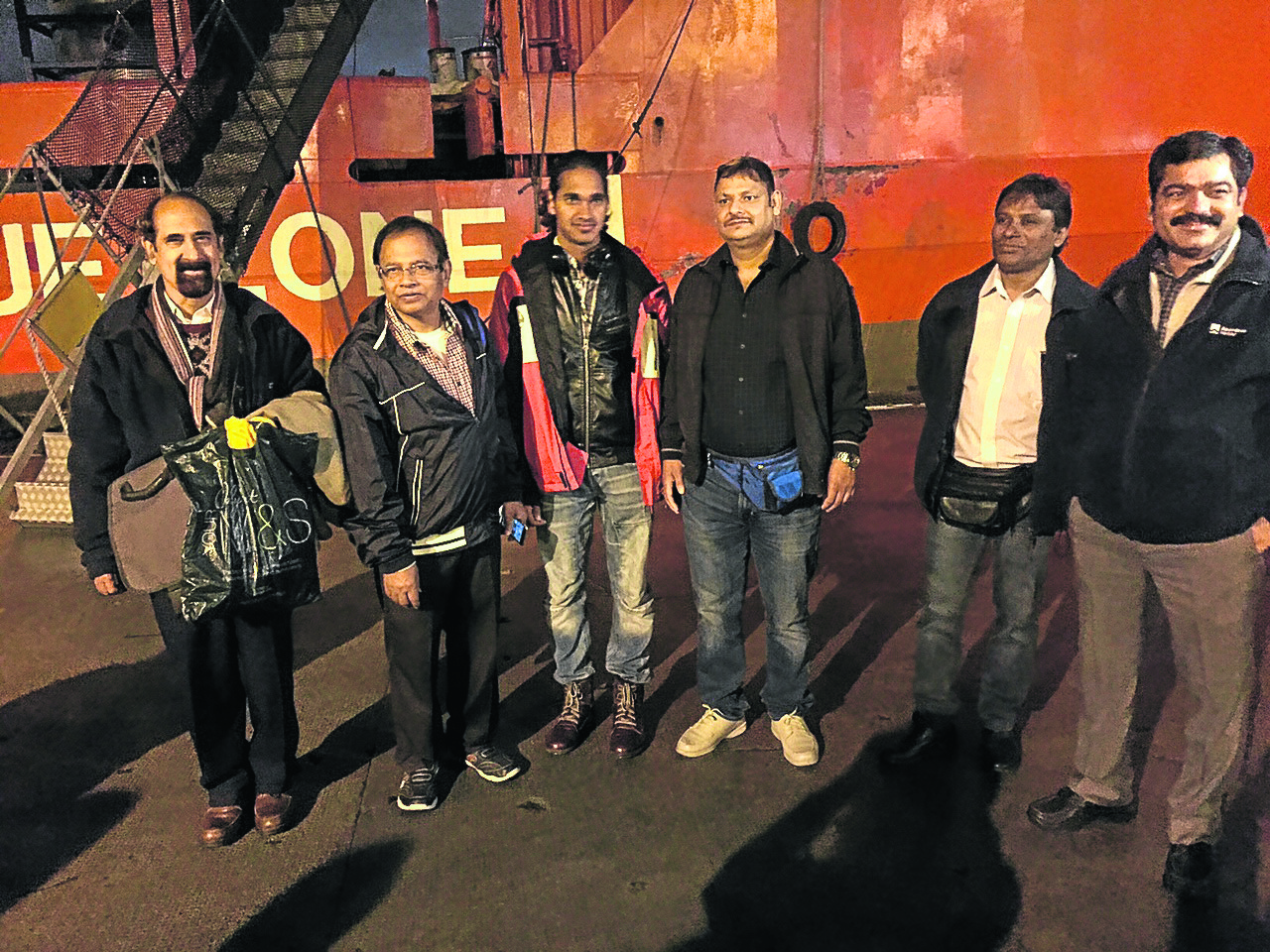 Tears of joy were shed at Aberdeen Airport early yesterday morning as the first six crew members of the marooned Malaviya Seven vessel were finally able to fly home to their families and loved ones.
The offshore supply boat was detained in Aberdeen harbour in June last year after an inspection discovered the 12 men on board had not been paid their wages in months.
The seafarers have been stuck in the north-east ever since, unable to return to their families in Mumbai over fears they could forfeit more than £612,000 they are owed.
But last week, a sheriff at Aberdeen Civil Court ruled the vessel could be sold at public auction to help pay the men their wages.
The remaining six men will stay in Aberdeen until the ship is sold.
Rahul Sharma, 26, is the youngest member of the crew, and hopes to surprise his mother, who doesn't know he is flying back to India.
He said: "I'm going to try not to be so emotional because I just want to keep smiling.
"I don't remember the last time I was so happy.
"This is the moment I was waiting so long for. Normally, it's just a two or three month contract, and after that it's a lot of excitement, but it's been more than 17 months now so you can imagine how happy we all are."
The company which owns the vessel, India-based GOL-Offshore, is currently in the process of liquidation.
It is hoped that, once the boat is sold, the rest of the crew, who are staying on board the Malaviya Seven to keep it operational, will be able to return to India in around 10 weeks.
Recommended for you
X

Police probe fuel 'theft' from offshore worker's car at airport