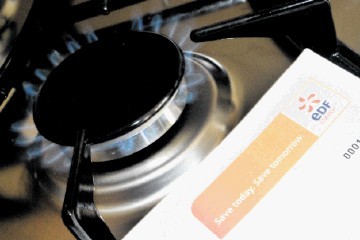 Theresa May's new proposed limit on utility costs will force the industry's big energy giants to justify 'charging extortionate rates', believes Bulb co-founder Hayden Wood.
Mr Wood was speaking in reaction to the announcement at today's Conservative Party conference where the government vowed to publish draft legislation to fulfil the Tory manifesto promise of a limit on energy prices."
During her keynote speech in Manchester, the Prime Minister said: "…while we are in favour of free markets, we will always take action to fix them when they are broken. We will always take on monopolies and vested interests when they are holding people back," she said. "One of the greatest examples in Britain today is the broken energy market.
"That's why next week this Government will publish a draft Bill to put a price cap on energy bills, meeting our manifesto promise and bringing an end to rip-off energy prices once and for all."
Speaking directly about the promise made by the Prime Minister, Hayden Wood said: 'Not all energy companies support this, but we think it's a big step in the right direction. It should make the market much more competitive because it will stop big incumbent suppliers from charging extortionate rates to the large number of customers that they inherited after privatisation. This measure will force them to start competing on their own merits.
"It's not right that for years the Big Six have got away with charging sky high fees to their most loyal customers."
Recommended for you

Energy price cap to be updated quarterly ahead of 'challenging winter'