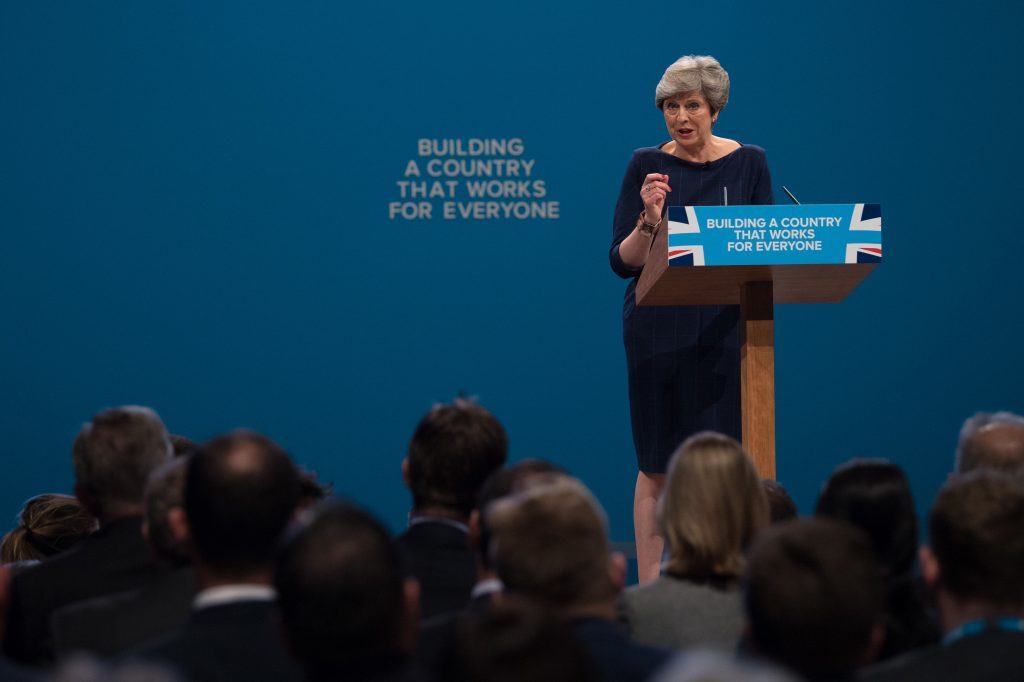 Theresa May faced a backlash from business leaders after announcing plans to put a price cap on "rip-off" bills.
The Prime Minister's announcement triggered a slump in the share price of energy firms, and led to the Confederation of British Industry (CBI) warning that price caps are "not the best answer".
Draft legislation will be published next week that would give energy regulator Ofgem the power to impose a cap on standard variable tariffs over the whole market.
The regulator is expected to come forward with its own plans to protect customers on the poorest value tariffs, but Downing Street said the Government would legislate for the cap if Ofgem's measures do not go far enough.
Mrs May said the Tories would always take action to fix "broken" markets and tackle "monopolies and vested interests".
In her keynote speech to the Conservative Party conference, she accused energy giants of hiking bills for customers who do not shop around for a better deal.
"We will always take on monopolies and vested interests when they are holding people back," she said.
"One of the greatest examples in Britain today is the broken energy market.
"The energy market punishes loyalty with higher prices and the most loyal customers are often those with lower incomes, the elderly, people with lower qualifications and people who rent their homes.
"Those who, for whatever reason, are unable to find the time to shop around.
"That's why next week this Government will publish a draft bill to put a price cap on energy bills, meeting our manifesto promise and bringing an end to rip-off energy prices once and for all."
CBI director general Carolyn Fairbairn said: "Affordable energy matters for everyone and particularly for the most vulnerable.
"However, today's announcement is an example of state intervention that misses the mark. Market-wide price caps are not the best answer.
"Suppliers are already acting, providing support to those on pre-payment meters, and continued action to phase out standard variable tariffs would benefit a wide range of consumers, including those on the lowest incomes."
British Chambers of Commerce director general Adam Marshall said: "Businesses will be confused by the Prime Minister's commitment to free markets, on the one hand, and her stated intention to intervene in the energy market, on the other.
"Attention must be paid to avoid unintended consequences that drive up costs to consumers or businesses."
Lawrence Slade, chief executive of the trade association Energy UK, said more than three million consumers had switched already this year and the number of standard tariffs had fallen by almost a million in the last six months.
He said: "It is important that we do not risk halting this growth of competition and engagement in the market."
The move was welcomed by Citizens Advice chief executive Gillian Guy, who said: "The Prime Minister's announcement of a cap on energy bills could provide a solution to the runaway energy costs that the millions of people on default tariffs have faced for years."
Recommended for you

UK bills will hit nearly £3,600 from October, experts say in final prediction