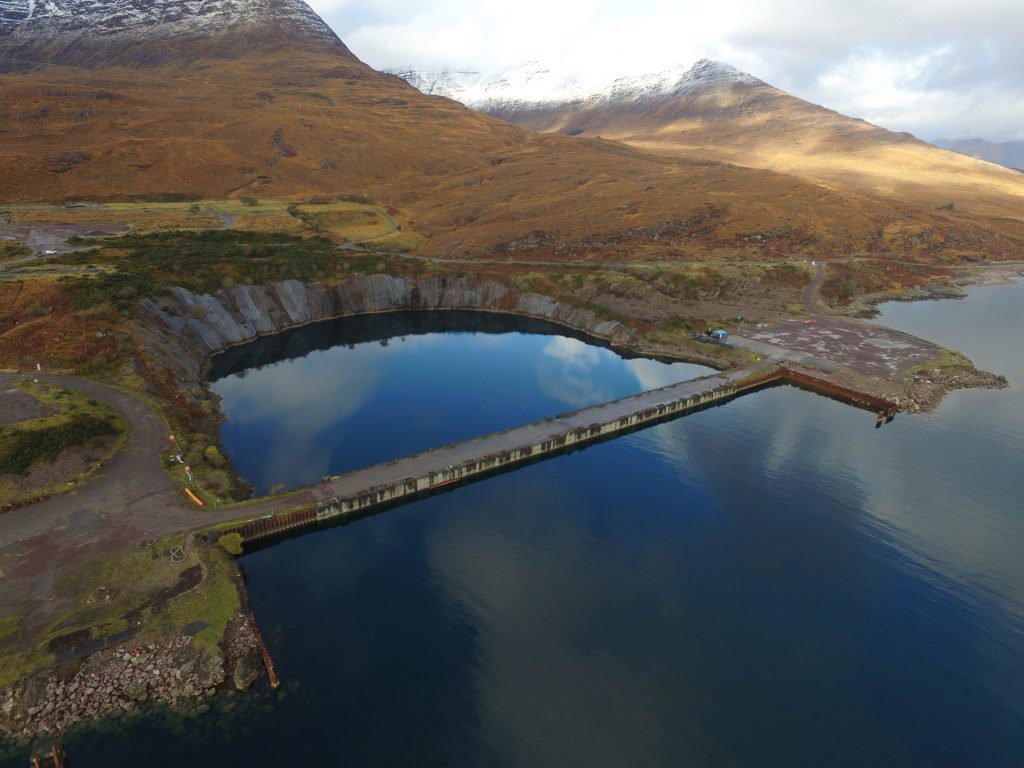 A delay in the construction of a £250million floating windfarm off Stonehaven has hit a Highland port that had expected to create up to 200 jobs supporting the project.
Last night, Kishorn Port Limited (KPL), which spent £1million preparing the west coast site, said it still hoped to secure the contract for the Kincardine Offshore Windfarm Limited (KOWL) development after being told its Spanish backer was "reconsidering its methodology".
KOWL, set up by Scotland's former deputy first minister Lord Nicol Stephen, received Scottish Government consent for the eight turbine windfarm, nine miles offshore, in March.
Work was due to start at Kishorn in August after KPL and KOWL signed an exclusivity agreement for the turbines' concrete bases to be manufactured there. In preparation, Kishorn's huge dry dock, last used in 1994, underwent a £450,000 refurbishment.
KPL, said it had been told "in the last few days" by Spanish firm Cobra it had "encountered difficulties with an important element of its supply chain". This had forced it to reconsider its methodology, leading to a delay in issuing a contract for the project.
KPL director Simon Russell said: "We are very disappointed with the delays to this project, as we have invested over £1million since Christmas making the site shovel ready for this contract and for other potential contracts that are being actively pursued.
"KPL understands that KOWL will be re-tendering the project in early 2018 and we are hopeful that Kishorn will continue to be the preferred site for the manufacture of the floating concrete caissons."
Mr Russell added the company, a joint-venture between Lochaber-based Ferguson Transport and Shipping and quarry firm Leiths (Scotland), was also currently pursuing "a number of live opportunities in the decommissioning arena".
A spokesman for KOWL said: "The Kincardine offshore floating wind farm development is a test and demonstration project.
"Despite the difficulties encountered, we are fully committed to the project and remain confident that the project will generate renewable-energy to the electricity grid by September 2018."