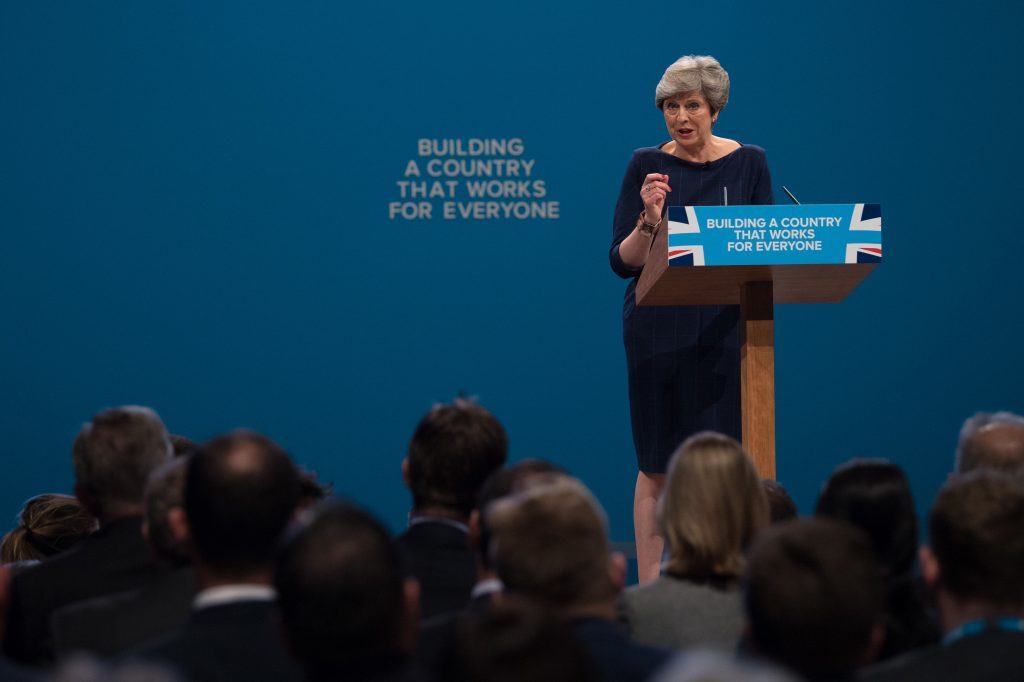 The Prime Minister plans to introduce a price cap on energy prices next week, bringing a draft Bill to Parliament which she claims will "stop ordinary families being ripped off."
Announced during the Conservative conference in Manchester this week, the Prime Minister used strong language when referring to the big six energy companies.
Facing a beleaguered Tory membership, the Prime Minister's speech was marred by coughing from a cold and prankster Lee Nelson handing her a P45.
Speaking directly about energy providers she said: "While we are in favour of free markets, we will always take action to fix them when they are broken. We will always take on monopolies and vested interests when they are holding people back. One of the greatest examples in Britain today is the broken energy market.
"That's why next week this Government will publish a draft Bill to put a price cap on energy bills, meeting our manifesto promise and bringing an end to rip-off energy prices once and for all."
May hopes that by taking on the big energy companies she may silence detractors, some of whom are in her own party and cabinet.
Speaking the the Press Association today, she said: "Now what the country needs is calm leadership, and that's what I am providing with the full support of my Cabinet. Next week I am going to be updating MPs on my Florence speech, which has given real momentum to the Brexit talks, and I will also be introducing a draft Bill to cap energy prices, which will stop ordinary working families from being ripped off."
Recommended for you

Brian Wilson: Starmer's Great British Energy proposal is sign of the times