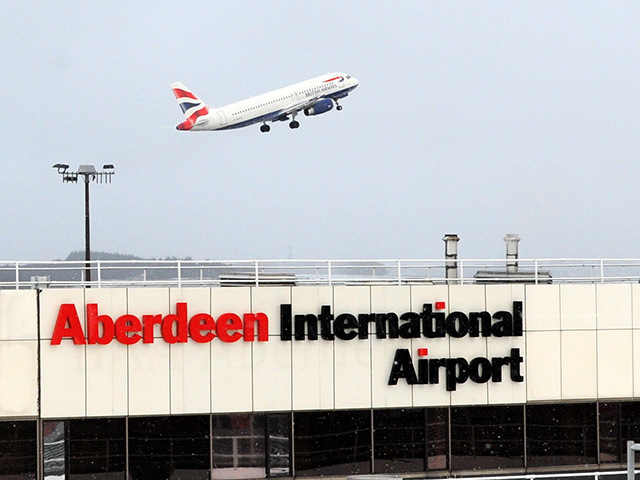 Business at Aberdeen International Airport is continuing to soar as passenger figures in September were boosted by a successful Offshore Europe.
A total of 284,899 people travelled from the airport during the last month, an overall increase of 3.9% year on year.
The biannual SPE conference brought with it an influx of business travellers flying to and from Aberdeen within the first week of the month.
And when Offshore Europe is next hosted by Aberdeen in 2019, the airports transformation project will be complete, along with the new AECC building that will be open just minutes away from the terminal building.
The airport says the increase was driven by international and domestic fixed-wing flights with helicopter traffic remaining down as a result of the oil and gas downturn.
A total of 252,478 passengers flew out on fixed-wing flights in September compared to 238,883 in the same month last year.
This passenger number growth was comprised of a 7.2% increase in domestic traffic and a 3.3% increase in international flights.
Airport bosses say the continued success is reflective of the airport's network of international holiday destinations as well as continuing to provide a number of domestic and international business routes.
Carol Benzie, managing director of Aberdeen International Airport, said: "It is fantastic to see our passenger numbers continue to increase throughout 2017.
"In September we saw the return of the SPE Offshore Europe conference which strengthened numbers through our terminal. This, along with the continued strong performances of our domestic and international leisure routes, is reflected by the encouraging increase in fixed-wing passenger numbers."
Recommended for you

Former Babcock business lands new helicopter contract with Well-Safe Solutions