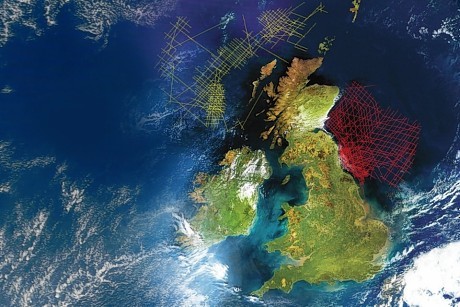 The response to the UK Governments new strategy for a low carbon future has been met with excitement, confusion and disappointment from industry leaders.
While some within the energy, charity and connected industries feel that the new strategy opens fresh possibilities for a low carbon future others are unsure of the government's claims and many don't feel the report goes far enough.
John Sauven, executive director of Greenpeace UK, said: "The strategy is in on the right track but we need a more ambitious destination. Our small country could be a big power on low carbon solutions if we keep up the momentum, especially on energy efficiency and electric vehicles.
"The government's punt on offshore wind has already paid off in spectacular style, and proves that clean technology, ambitious developers and government support are a winning combination.
"The transport sector is now the greatest emitter of CO2 emissions. We need stronger ambition on phasing-out diesel and petrol cars before the 2040 ban, and no new runway at Heathrow.
"If Claire Perry and her team now puts real flesh on the bones in their strategy, we could clean up our transport, heat and power sectors."
The Clean Energy Strategy outlines the UK Governments intention to invest £2.5billion in support of low carbon innovation over an existing six year timescale which started in 2015 and runs to 2021.
While the UK Government's report is ambitious in its spending and funding announcements, some feel that the timeframe for the costing and implementation of these changes any provide more uncertainty.
Antony Skinner, energy partner at law firm Ashurst, said: "While it's encouraging that the Government has finally published the Clean Growth Strategy, for the renewable energy industry there is still a lot of uncertainty, as much of the detail about the Government's renewable energy policy appears to rest on the outcome of the cost of energy review currently taking place.
"It's also disappointing, but not surprising, that the next Contracts of Difference allocation round will not take place until 2019."
Andy Bradley, director for energy consultancy Delta-ee, was more scathing in his assessment of the UK Government's proposals.
He said: "This strategy shows a total lack of ambition. A lot of the policies are tweaks to pre-existing ones or things likely to happen on their own anyway.
"Extending the heat networks? We've been talking about that for donkey's years. Phasing out high-carbon fossil fuel heating for homes off the gas-grid? It's sounds nice but it's a tiny part of the problem – and anyway a lot of people on oil heating are looking for alternatives already."
Despite issues over implementation and costing, some are happy to have clarity over where the UK Government stands on low carbon innovation and climate change going into Brexit.
Some appear to be viewing this report merely as a blueprint of how the UK will look at tacking issues around climate in a post-Brexit Britain.
Frazer Mackay, WSP MD of energy and industry, said: "The new Clean Growth Strategy was worth the wait. Meeting our carbon targets is a public and private commitment and the Strategy provides a broad, over-arching plan of how it is going to meet them and the role the private sector has to play. There's nothing to stop business working towards carbon neutrality, and we have set 2025 as our own deadline.
"It is reassuring to see Government confirm that innovation, sustainability and prosperity go hand in hand but it remains unclear exactly how it intends to get us to an all-electric future. With Brexit just around the corner, greater stability and clarity over clean energy auctions after 2020 is an essential first step for investors and developers.  However, we welcome today's recognition of the potential of technology, from battery storage to hydrogen and electric vehicles, and look forward to continue helping drive this agenda forward"
Recommended for you

Government refuses to release details of carbon cuts in flagship climate policy