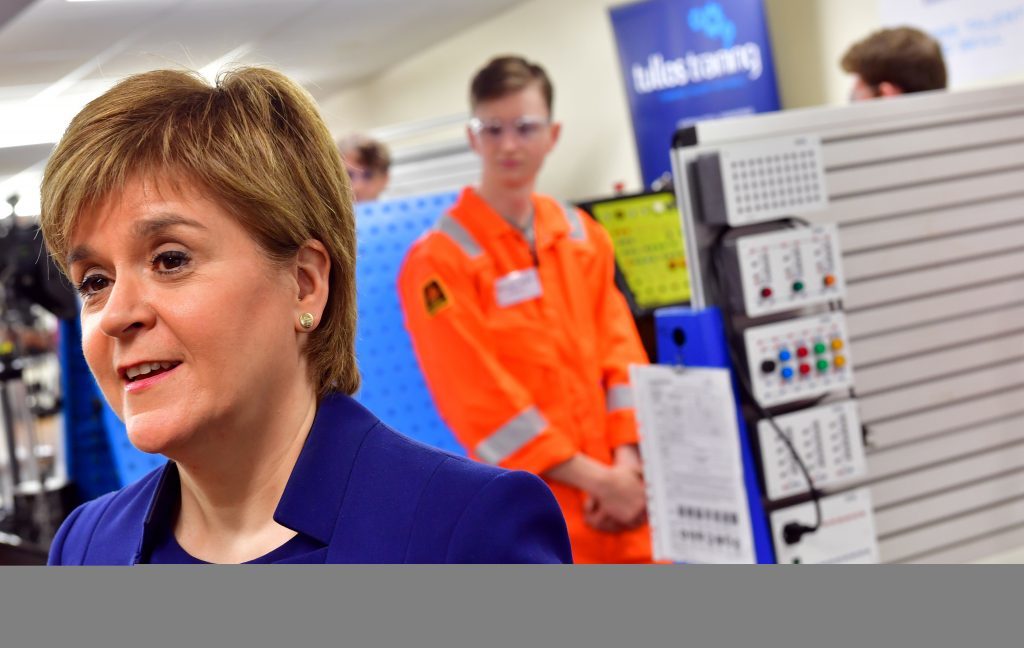 Sarah Beattie-Smith reacts to Nicola Sturgeon's comments in Reykjavik concerning climate change, saying the First Minister was 'absolutely right' to claim Scotland has a moral duty to act on climate change.
Beattie, senior climate and energy policy officer with WWF, goes on to say that the Scottish Government's upcoming Climate Change Bill presents a 'unique chance' for Scotland to set positive climate change targets for the future.
In her statement the First Minister said: "Action on climate change is, first and foremost, an overwhelming moral imperative – and Scotland is leading the way internationally in combating it.
"Yet with Scotland employing almost 60,000 people in low carbon industries, there is still scope for significant further growth. Our northern nation neighbours are obvious partners in this.
"Scotland is taking an increasingly prominent role in the work of the Arctic Circle Assembly and associated cooperation, and I believe there are clear benefits for us all by forming closer ties. That is why I look forward to welcoming representatives from across the region to the Edinburgh forum next month."
This week the WWF led the call for Scotland to keep its strong stance on tackling climate, asking it to legislate for a 100% cut in greenhouse gas emissions by 2050.
Reacting to the First Minister's comments in Iceland today, Sarah Beattie-Smith said: "The First Minister is absolutely right to say that Scotland has a moral imperative to tackle climate change and that there are significant economic opportunities ahead as our country moves towards a low carbon future.
"The Scottish Government's upcoming Climate Change Bill is a unique chance to set ambitious new targets and deliver innovative policies that will, once again, put Scotland at the cutting edge of climate action."
Recommended for you

Scotland facing 'tsunami of fuel poverty' warns First Minister