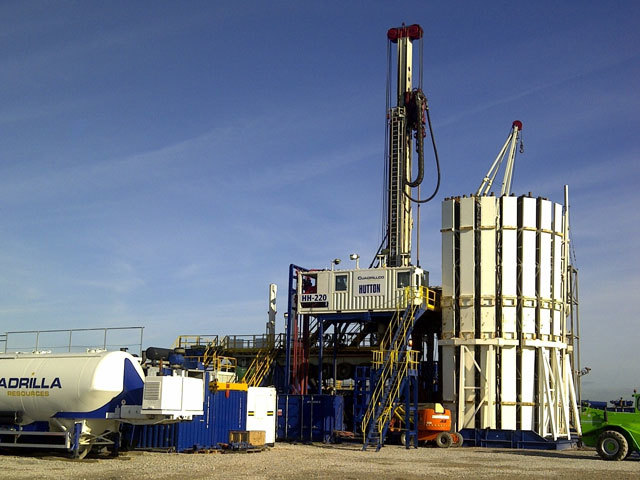 Ineos has announced the acquisition of Total's interests in a number of shale licences onshore UK.
A Total spokesperson said: "Total E&P UK has agreed a deal with Ineos in regard to its interests in UK onshore exploration licenses. Total has sold 30% of working interest in each of the licenses PEDL 273, 305 and 316, so it will retain a 20% interest. It has also sold 40% of working interest in the PEDL 139 and 140 licenses. Total's decision to reduce its holding of UK onshore acreage is in line with its strategy to concentrate on its current British offshore assets."
The total acreage now held by Ineos under licence has now increased to 1.325m acres as a result of this deal.
The group now hold interests in Nottinghamshire, Yorkshire and Lincolnshire.
Ron Coyle, CEO at Ineos Shale, said: "Our acquisition of these assets represents an important development for INEOS Shale and demonstrates our ongoing commitment to this important industry.
"Shale gas represents an exciting opportunity for the UK, and has the real potential to bring much needed jobs and investment to local communities. The continuing growth of INEOS's portfolio of licences means we will be at the very forefront of this transformational industry".
A spokesperson for Total said: "Total E&P UK has agreed a deal with INEOS in regard to its interests in UK onshore exploration licenses. Total has sold 30% of working interest in each of the licenses PEDL 273, 305 and 316, so it will retain a 20% interest. It has also sold 40% of working interest in the PEDL 139 and 140 licenses. Total's decision to reduce its holding of UK onshore acreage is in line with its strategy to concentrate on its current British offshore assets."
Recommended for you

XR goes big on fake oil in protests at SLB, Ineos and others