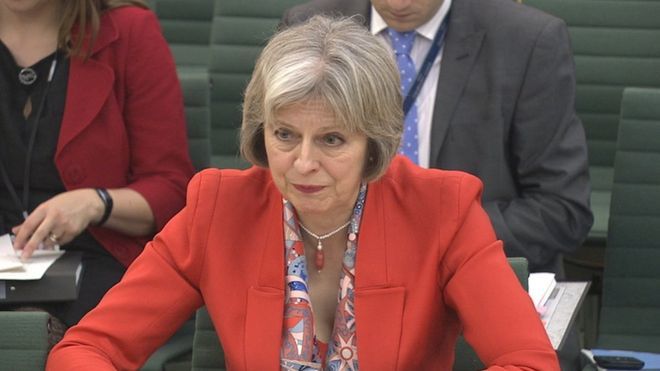 Theresa May is facing renewed pressure to abandon her plan enshrine the date of Brexit in law after a cross-party committee of MPs warned it could cause "significant difficulties" in the talks with Brussels.
The Commons Exiting the EU Committee said a Government amendment setting the moment of the UK's withdrawal at 11pm on March 29 2019 would take away ministers' "flexibility" if the negotiations went down to the wire.
However the report split the committee, with four of the eight Conservative MPs present – as well as the single Democratic Unionist – voting to reject it.
The division may dilute the report's impact as select committees traditionally try to reinforce their recommendations through cross-party unanimity.
The proposal by ministers to amend the EU (Withdrawal) Bill to include the departure date on the face of the legislation has already proved highly controversial, with more than a dozen Tory MPs threatening to vote against it.
In its report, the committee said that, as it was originally drafted, the Bill gave ministers the flexibility to set multiple exit dates allowing for the setting of "different commencement dates for different provisions", as well as providing for possible transitional arrangements.
"The Government's latest amendments will, however, if agreed by the House, remove this flexibility by setting the exit day in the Bill as March 29 2019 at 11pm," the report said.
"This would create significant difficulties if, as the Secretary of State (David Davis) suggested to us in evidence, the negotiations went down to the 59th minute of the 11th hour."
The finding was opposed by Conservative MPs Jacob Rees-Mogg, Peter Bone, Christopher Chope and Craig Mackinlay as well as the DUP's Sammy Wilson.
Earlier, Mr Davis said he believed that writing the departure date into the legislation was a "good idea" but acknowledged that the Bill would change as it continue its passage through Parliament.
"It's a good idea, I think, because it's stating something which is clear Government policy – that we will leave on March 29 2019. Now, how it's done, what form it is, is being debated in the House. I'm not going to pre-empt that," he told the BBC.
"The whole of this Bill is going to be debated through the House. The whole of it. And there are parts which will change as we go through, undoubtedly."