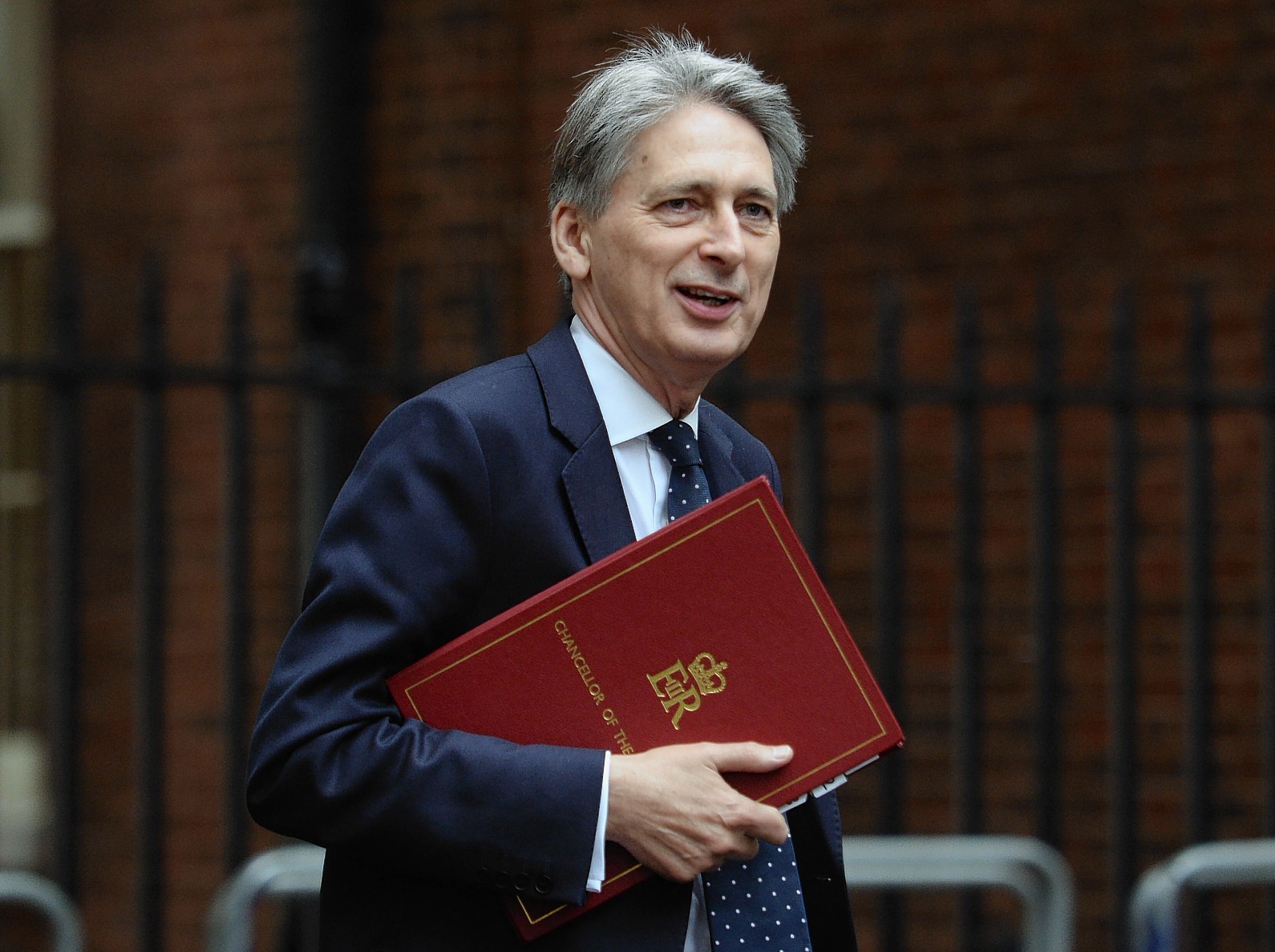 Chancellor Philip Hammond has been branded "out of touch" after he was forced to clarify his remark that "there are no unemployed people".
Mr Hammond made the comment in his pre-Budget interviews during a discussion on how Britain can deal with the threat to jobs from technological change.
The chancellor is expected to boost hi-tech industry by paving the way for driverless cars on British roads by 2021 and announce new investment in robotics in the Budget on Wednesday.
But a preview of his plans was overshadowed by the gaffe.
He said: "I remember 20 years ago we were worrying about what was going to happen to the million shorthand typists in Britain as the personal computer took over.
"Well nobody has a shorthand typist these days, but where are all these unemployed people?
"There are no unemployed people."
Mr Hammond later clarified that he was trying to make the point that technological change had not resulted in millions of people being long-term unemployed.
But Labour were quick to jump on the remark, claiming it revealed how the chancellor had "lost a grip on reality".
Shadow health secretary Jonathan Ashworth said: "I mean how out of touch is this chancellor? Theresa May looks completely bewildered all the time, this government could collapse at any moment."
Shadow cabinet secretary Jon Trickett added: "The chancellor is living on another planet.
"If the person in charge of the country's finances doesn't know, or chooses to ignore, the fact that nearly 1.5 million people are unemployed, and almost a million people are on zero-hours contracts, then he is clearly losing a grip on reality.
"The Tories have become even more out of touch and are now so inwards looking that they have no clue of the experiences of ordinary people suffering from seven years of Tory austerity."
Mr Hammond sought to clarify his remarks further on ITV's Peston On Sunday, saying he "didn't mean" there was no unemployment.
He said: "Of course I didn't mean that (there is no unemployment).
"There's 1.4million unemployed people in this country and that's 1.4million too many.
"The point I was making is that previous waves of technological change have not resulted in millions of people being long-term unemployed."
Recommended for you
X

Opinion: UK Government must support oil industry with Budget