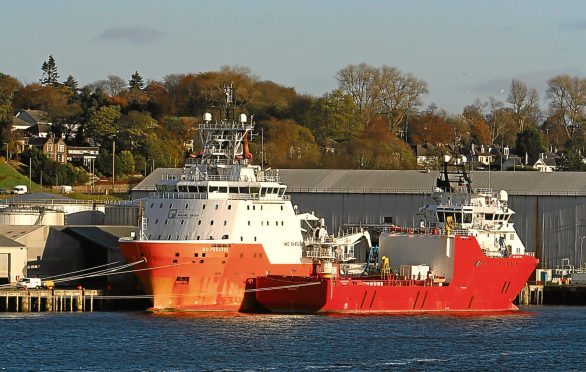 An offshore workboats specialist has insisted two vessels tied up at Dundee Port are free to work.
Concerns had been raised that a recent administration order on Australian energy services firm Go Marine Group would effectively impound the group's UK-based fleet.
However, Go Offshore (UK) Limited said its immediate parent company operated out of Singapore and the Australian unit was separate.
A spokesman insisted it was business as usual for the Go Electra and Go Pegasus in Dundee, and a third workboat it operates off Africa.
He added there was also no truth to the suggestion the situation mirrored that of the Malaviya Seven, a workboat which has been held in Aberdeen for months in an unpaid wages row.
"Go Offshore (UK) Limited is not affected by the administration proceedings (in Australia)," the spokesman said.
"It is not in administration in any shape or form."
The multi-purpose Go Electra arrived at the Port of Dundee in recent days.
It currently has a skeleton crew of five but its operator said it could be fully manned and put back out to sea within 36-hours if work became available.
The anchor-handler Pegasus also has a crew of five on board but it has not moved from the quayside at Dundee since late last year.
The spokesman said the vessel was available for hire but it would take two to three weeks to convert it back from its current "warm ship" standby status to a fully work-ready vessel.
"The vessels are under the ownership and control of the company in Singapore and we come under the company in Singapore," the spokesman added.
"Although, of course, there is a working relationshp with Australia, we are not affected (by the administration order) because we are under the Singapore operation."