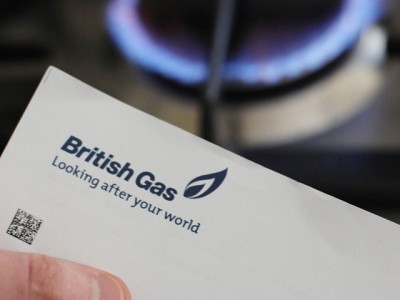 The number of households in fuel poverty fell by almost 100,000 last year.
Official statistics show a drop from 748,000 in 2015 to 649,000 in 2016.
Almost two-thirds of the reduction was attributed to lower energy prices.
Campaigners said the fall was welcome news but the number of fuel-poor households remained "unacceptably high".
A household is in fuel poverty if, in order to maintain a satisfactory heating regime, it would be required to spend more than 10% of its income on all fuel use.
Figures show that the 649,000 fuel poor households in 2016 represented 26.5% of all households.
This compared to 748,000 or 30.7%, of all households in 2015 – a drop of more than four percentage points in the fuel poverty rate.
Almost two-thirds – 2.7 percentage points – of the fall was put down to the lower price of domestic fuels.
Meanwhile, about 1.5 points was attributed to improvements in the energy efficiency performance in housing, and a small remainder was explained by higher household incomes.
Housing minister Kevin Stewart said: "While this is obviously welcome news, we will continue to take action across government to reduce fuel poverty in Scotland, which is why we currently have a consultation on a new fuel poverty strategy – including setting new statutory targets and a revised definition of fuel poverty that will place a greater emphasis on households with lower incomes and high housing and fuel costs."
Sarah Beattie-Smith, of WWF Scotland, said: "Whilst the decline in the number of households living in fuel poverty is welcome news, at nearly 27% of all homes, the level is still unacceptably high."
She called for increased investment in energy efficiency to at least £240 million this year and use of next year's Warm Homes Bill "to set ambitious new targets and milestones for a transformation of Scotland's homes over the coming decades".
Sarah Boyack, of the Scottish Federation of Housing Associations, said: "The figures demonstrate that social landlords need more support to further improve the energy efficiency of their stock in order to help their tenants who are on lower incomes and, therefore, more vulnerable to fuel poverty.
"We are calling on the Scottish Government to increase its funding for fuel poverty schemes to support investment in home energy efficiency, micro-renewables and energy advice for households struggling with fuel bills."
Recommended for you

Scotland facing 'tsunami of fuel poverty' warns First Minister