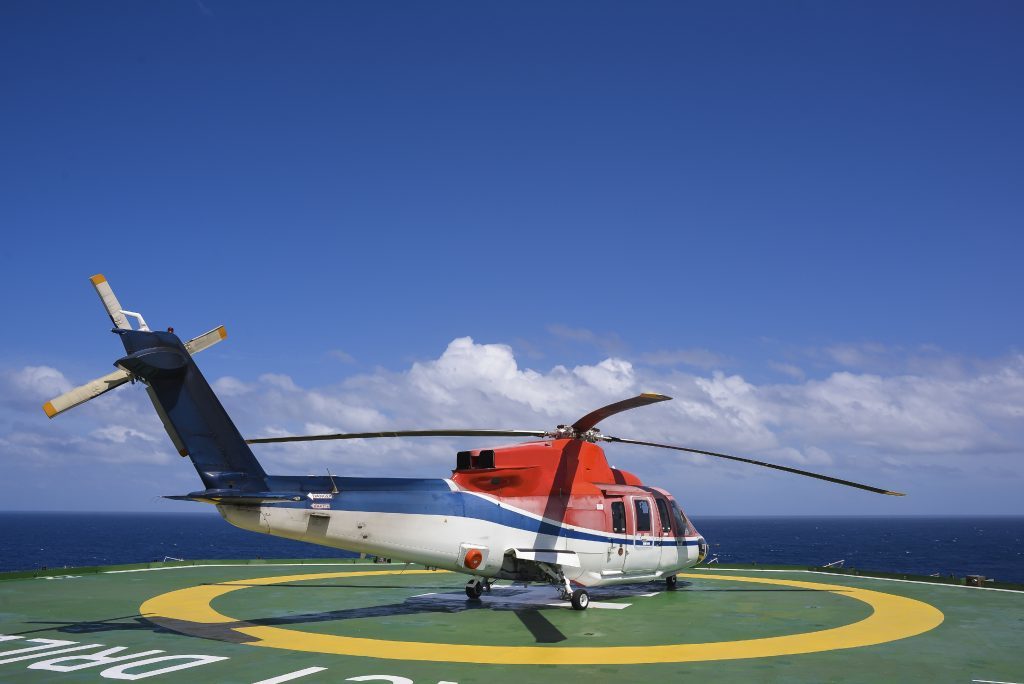 Energy consultancy Westwood Global has predicted a recovery in the offshore helicopter market after three rough years.
Westwood said spending on offshore oil and gas helicopters would reach $16billion from 2018-22 as opportunities open up in emerging regions and renewables.
Global helicopter fleet utilisation hit a low of 54% in 2017 due to falling activity levels, but the figure is expected to average 59% during the period under review.
Airbus Super Pumas were grounded in 2016 following a fatal crash in Norway, leading to increased use of other airframes, including Sikorsky 92s.
Westwood said growth would come from new frontiers such as the Mediterranean, East Africa and Guyana.
It expects $119million of helicopter expenditure over the period to be related to offshore wind.
Steve Robertson, head of OFS research at Westwood, said: "It's clear from the figures that future demand growth for helicopter transfers will come increasingly from outside Western Europe from areas such as the Middle East and Latin America, as well as from renewables.
"We don't expect any great rebound in headcount in oil & gas production, and in drilling we predict 9,896 offshore wells to be drilled over the period, 12 per cent less than between 2013-2017. All of this will decrease passenger transfer demand.
"The Middle East is a key hotspot for helicopter operations in the coming five years with a 20% increase in overall activity between 2018 and 2022. In Latin America, activity has nearly halved during the downturn, but will rebound quickly, primarily driven by activity in Brazil.
"Growth opportunities also exist elsewhere, particularly in offshore wind business.  As the next generation of projects becomes commercially competitive and developers build further from shore, clusters of projects will likely share infrastructure and logistics. Helicopter operators that get in early will benefit from this future growth."
Recommended for you
X

Oil trades near $56 after slump as US gasoline stockpiles gain