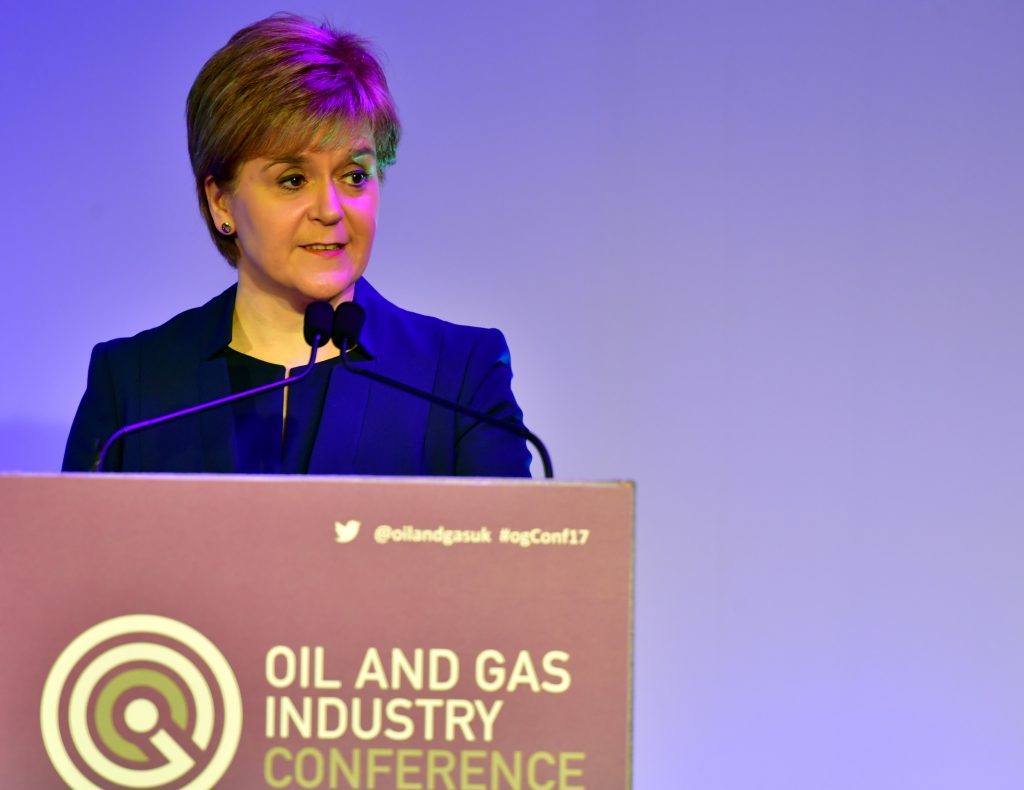 Nicola Sturgeon has said investing in innovation to increase productivity will be a key focus of the Scottish Budget.
The First Minister stressed the government planned to "strike the right balance" in setting out its spending and taxation plans in Parliament on Thursday.
Addressing the National Economic Forum in Edinburgh, she said: "Innovation will be a key theme of the budget that we will outline in Parliament tomorrow, because it is vital to raising our productivity as a country and we know that higher productivity is crucial to raising living standards for all."
She said the Budget would confirm a 70% spending boost for business research and development from £22 million a year to £37 million a year, which is expected to enable up to £90 million of research spending from businesses.
She also highlighted recent announcements pledging nearly £90 million to the oil and gas technology centre in the next decade, a Scottish Government investment of £48 million in a new National Manufacturing Institute near Paisley and plans for a National Investment Bank.
Ms Sturgeon said: "I want Scotland to lead technological change in the years ahead, not to trail in the wake of it.
"We must aspire as a country to be the inventor, the designer, the maker of the innovations that will shape the future, not just a consumer of those innovations."
She said the Budget is aimed at making Scotland "an even better place in which to work, study, live and invest".
She added: "We're aiming to strike the right balance in very, very difficult times.
"We know we need to keep our income and business taxation rates competitive so we will, for example, implement most of the recommendations of the Barclay Review on business rates, something that has already been widely welcomed by businesses across the country.
"However, right now, our block grant for day to day expenditure is decreasing in real terms at the same time as the need for investment is growing."
She continued: "We have to consider in a very careful way what is necessary and whether it is necessary and indeed potentially beneficial for us to increase the revenue that we are able to raise and invest in building the kind of economy and society that we want to see."
Recommended for you

Saipem agrees to 'de-scope' Harland and Wolff NNG contract after 'delays'