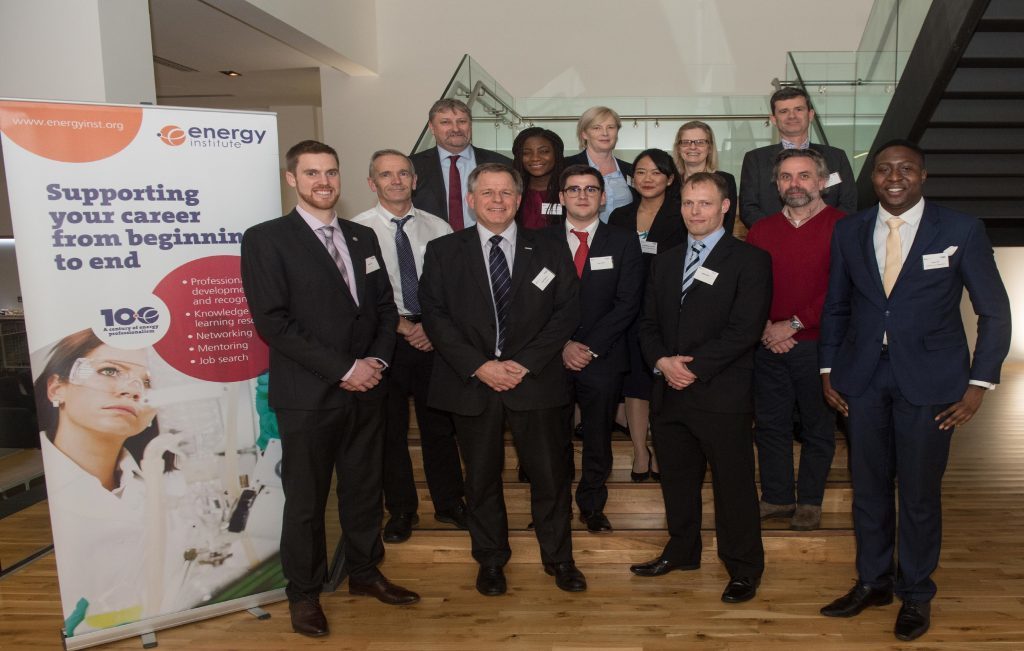 Aberdeen masters students wowed senior oil industry figures with their ideas at a recent Energy Institute competition.
The event recognised the best energy papers from MSc students the Aberdeen and Robert Gordon universities.
Six students were shortlisted by the two universities.
The judging panel included people from Centrica, TechFest, Norwell Drilling, Eland Oil & Gas, and IMRANDD in addition to host Aker Solutions.
James O'Hare from RGU's MSc Oil & Gas Engineering was the overall winner, taking home a £250 prize.
His thesis focused on the formation, identification and removal of common inorganic oilfield scale.
Eric Root, a recent graduate from the MSc Subsea Engineering course at RGU, received the second prize of £150, while the third prize of £100 went to Kurniati Muhamad Ekotomo from Aberdeen University.
Mr O'Hare said: "I am astonished to have won first prize.  There was an exceptionally high level of talent and to be selected out of so many students is a fantastic surprise.  Being awarded the EI prize is a big confidence boost and I look forward to progressing my career in oil and gas engineering."
He added: "I would like to take this opportunity to thank the many people from RGU's School of Engineering, the EI, and the oil and gas industry who have assisted and supported me."
Nigel Bradburn, of the local Energy Institute, said: "Once again the two universities in Aberdeen have proved to be phenomenal centres of academic learning and excellence.
"These two world-renowned establishments bring to the marketplace some pioneering ideas and solutions as was so clearly demonstrated by James's submission.
"The judges were extremely impressed with both the quality and relevance of all six student presentations, and this was clearly reflected in the close scoring.
"It is really encouraging to see in-depth research and fresh ideas coming from the next generation of industry practioners."