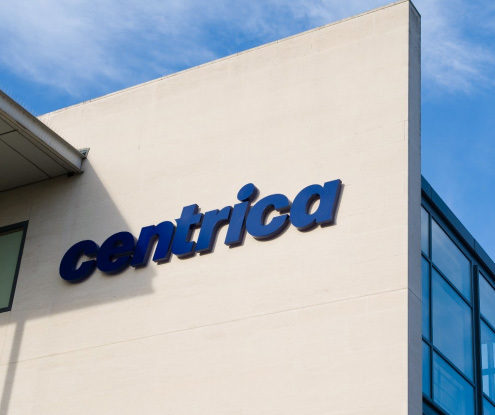 British Gas owner Centrica has admitted it has not done enough to contact its customers on rip-off tariffs and encourage them to switch to cheaper deals.
In a Commons committee hearing with MPs, Britain's biggest energy supplier said it contacted the majority of its customers on standard variable tariffs (SVTs) six times a year to offer alternative deals, but admitted it could do more.
British Gas has around two-thirds of its customers still on SVTs, and 43% of those on the poor-value deals have been on one for more than three years.
MPs also heard that fellow Big Six suppliers E.on and SSE only contact SVT customers at least once a quarter, but that smaller rival First Utility contacts its SVT customer base 13 times a year.
Sarwjit Sambhi, managing director UK Home at Centrica, told the Business, Energy and Industrial Strategy (BEIS) Committee that the group needed to engage more with SVT customers.
He said: "We haven't done enough over the last three years.
"After the CMA (Competition and Markets Authority) report, we had to look in the mirror and see what it is we haven't been doing with respect to engagement.
"There's a lot more that we can do."
He added that "perhaps the answer is that we could be contacting our customers once a month".
"I'll look at whether the frequency could be increased," he said.
MPs took the suppliers to task over the high levels of customers languishing on SVTs as part of its hearing on the Government's proposed price cap plans.
Centrica said it believes that abolishing SVTs and better customer engagement could help avoid the need for a price cap.
But MPs said they were still failing to improve contact with households on SVTs, despite intense public and political scrutiny of the deals in recent months.
One MP asked if it was fair that customers who do not shop around and switch should pay up to £300 more than other customers.
He asked if it was fair that energy minister Greg Clark – who famously admitted he is too busy to switch suppliers – should pay more than a neighbour who does shop around.
Michael Lewis, chief executive of E.On UK, said: "It's right that someone who engages with the market and switches for the product that's right for them gets a better deal."
E.On has 61% of its customers on SVTs, while SSE has 72% of its customers still on the variable tariffs and 39% for more than three years.
Suppliers have been making moves to cut SVT customer numbers, with British Gas saying last month it would phase out the deals, scrapping them for new customers from next year as part of a raft of measures.
Regulator Ofgem has said that SVTs offered by the UK's big six energy suppliers were on average well over £300 pricier in August than the cheapest deals on offer.
Recommended for you

Equinor signs winter gas supply deal with Centrica for 4.5 million UK homes