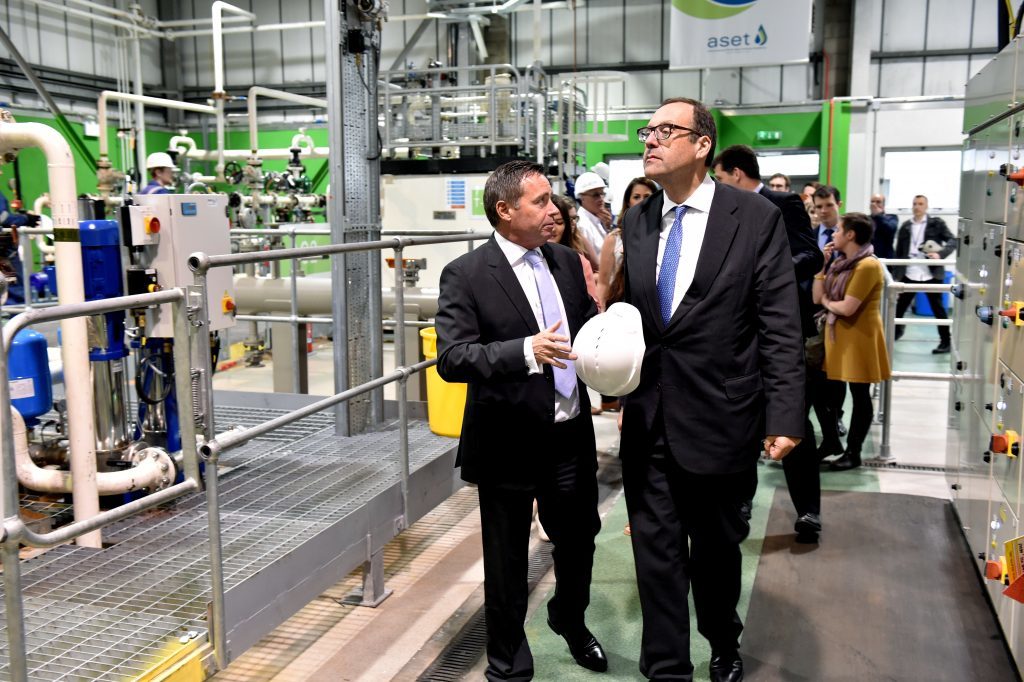 The UK's energy minister has been urged to attend talks aimed at ending the "unfair" surcharge on electricity bills faced by thousands of north and north-east families.
Deputy First Minister John Swinney is writing to the UK Government to invite Richard Harrington to the next meeting of the Convention of the Highlands and Islands.
The move emerged amid fresh calls for action to scrap regional pricing for electricity distribution, which leaves the northern half of Scotland paying far more than anywhere else in Britain, despite the area being a major energy producer.
Analysis by energy regulator Ofgem has shown that on average consumers in the north and north-east, which already faces the highest levels of fuel poverty, pay an extra £86 for power each year.
The Press and Journal has campaigned for an end to the postcode lottery, prompting the coalition government to promise to take action in 2015, only for the Conservatives to abandon the pledge after forming a majority government later that year.
Orkney MSP Liam McArthur has now raised the issue again with Scottish ministers, using parliamentary questions to find out whether talks had been held with their Westminster counterparts.
Scottish Energy Minister Paul Wheelhouse responded that Mr Swinney would write to UK energy minister inviting him to discuss the issue at the Convention of the Highlands and Islands in March, while revealing that a previous invitation had been turned down.
Mr McArthur, a Scottish Liberal Democrat MSP, said: "The north of Scotland, including the islands, make a substantial contribution to producing the energy that we need. Despite this, the region also has some of the highest levels of fuel poverty.
"It therefore sticks in the throat that customers in Orkney and across the region are forced to pay an unfair 2p-per-unit surcharge. That has to end. We need to see costs shared across the country."
In response to the Holyrood questions, Mr Wheelhouse said: "The Scottish Government recognises that the GB energy market does not always work in the interests of all consumers – we want a fair deal for all Scottish energy consumers.
"For rural and remote communities across Scotland, a fair network charging regime is a crucial factor – but other factors like energy efficiency and raising household incomes are equally important."
He added that the SNP government was currently consulting on a new fuel poverty strategy.
A spokesman for the UK Department for Business, Energy and Industrial Strategy said: "As Ofgem's analysis showed, a single national charge would see 16 million households' energy bills increase.
"While we do not support a move away from the current system, we do welcome Ofgem's work to introduce tougher price controls."
Recommended for you

UK energy minister discusses support to decarbonise the North Sea