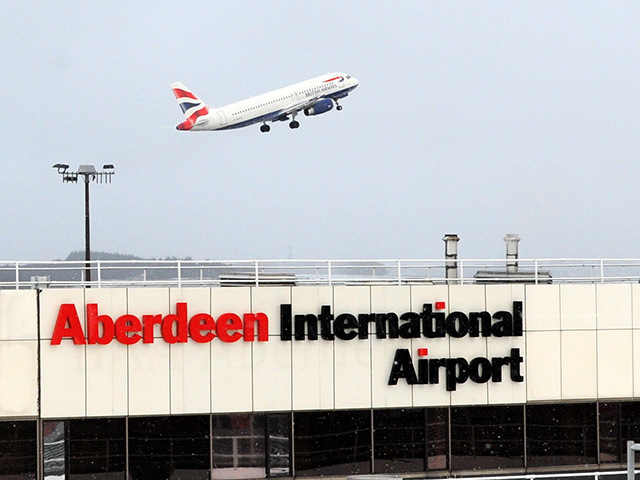 Aberdeen International Airport ended 2017 on a high with the release of December's passenger figures.
More than 238,000 passengers travelled from the major transport hub in December: an increase of 3.56% compared to the same month the year before.
The increase came despite adverse weather conditions, both locally and in other destinations. Airfield staff successfully maintained steady operations during some of the worst weather and coldest conditions seen in seven years.
Domestic and international traffic was up 4.66% and 8.7% respectively due to continued and strong demand for a number of new and existing services including winter sun destinations, Malaga, Alicante and Tenerife. Helicopter traffic saw a decrease of 11.64% compared to December 2016.
This marks the eighth consecutive month of growth for the airport. The full-year results were also released alongside December's figures, showing that 3.1million passengers used the airport last year – an increase of 1.86% from passengers in 2016.
Carol Benzie, managing director of Aberdeen International Airport, said: "We have continued to see a steady growth in total passenger numbers throughout 2017 which has been predominantly driven by an increase in our fixed-wing traffic. During 2017 we launched four new international leisure routes, namely Alicante, Malaga and Faro with Ryanair, and Riga with airBaltic. Domestic fixed-wing traffic has driven much of the total passenger increases which has, in part, been due to chartered services being used by offshore workers."
Recommended for you

Oil and gas equipment supplier Fluid Technologies moves into new Aberdeen base