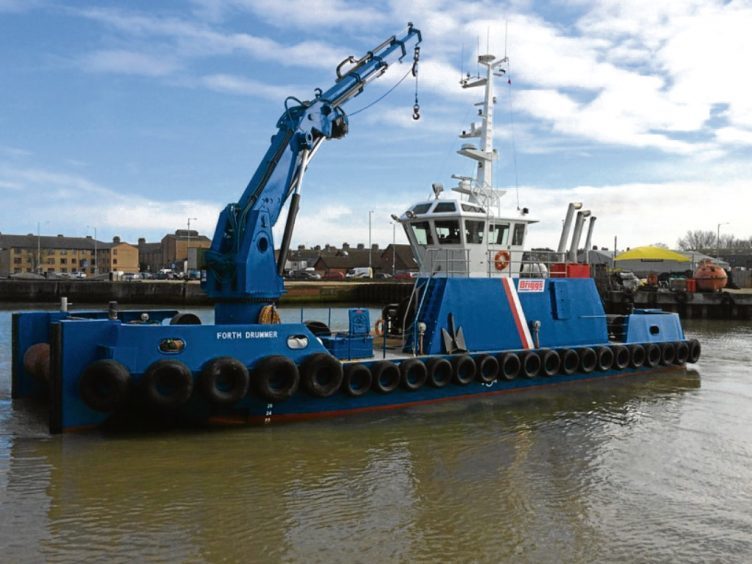 The board of Fife marine services group Briggs Commercial are "optimistic" about future trading prospects after a year in which sales and profits fell.
New filings at Companies House show the Burntisland headquartered group generated revenues of £49.82 million in the year to March 31, down from £65.64m in the prior year.
Pre-tax profits were also down, falling from £4.31m to £1.87m in the year.
Director Robert Briggs said the return for the year was "satisfactory" given the economic environment in which the company was operating.
"The group has had a satisfactory year of trading against the backdrop of a variable and challenging economic climate, and in particular, a slow moving marine market sector,"he said.
Briggs is a multi-disciplinary group with interests in sectors including engineering and fabrication, pollution control, offshore renewables, the provision of workboat services, and training consultancy work.
Including contractors, Briggs employed an average of 671 staff during the past year, a rise from the 631 of the year previous.
In its accounts statement, Briggs said its Marine Assets unit had seen a decrease in vessel hires in the year due to lower activity in the sector.
The Subsea Services division was also hit by a reduction in the subsea cable repairs following a strong year in 2016.
The contribution from its Marine Support unit was stable, with a new pilot launch service for Peel Ports at Liverpool offsetting lower activity at Woolwich where the group operates the historic passenger ferry service on behalf of Transport for London.
The Oil and Gas Terminals unit delivered increased revenues following the start of a new service delivery contract for Essar at Ellesmere Port.
The company has continued to invest, strengthening its fleet with the addition of the Forth Drummer and Forth Warrior during the year and cutting steel on the Woolwich ferry replacement vessels.
In July, Briggs Marine signed off on a six-figure investment to purchase a basket launch and recovery system for subsea diving and, in November, the group received a major boost when it secured a place on a six-year cable repair framework agreement with SSE Networks.
Mr Briggs said the company was still enjoying success in securing new contracts and was continuing to develop its presence in offshore renewables and progress its interests in the marine navigational aids sector.
He added that at the time of signing off the accounts last month, the company was seeing improved trading and the board was "optimistic" about the future.
"In the short to medium-term we expect to sustain current levels of trading and profitability over most existing market sectors," Mr Briggs said.
"The offshore renewable energy market is a major area of growth and with our experience in wind, wave and tidal energy projects, we are well placed to take advantage of the many opportunities which are arising.