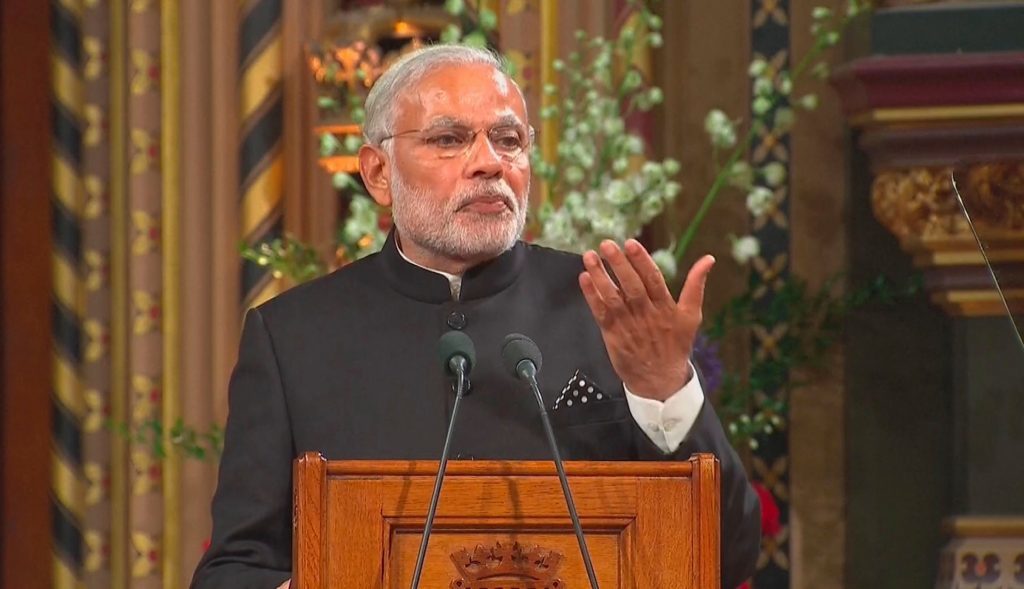 Indian prime minister Narendra Modi has said the recent wave of trade protectionism, in which governments raise barriers to free trade between nations, is "worrisome".
Mr Modi delivered the warning in a speech on Tuesday just hours after the US government of President Donald Trump approved tariffs on imported solar-energy components and large washing machines in a bid to help US manufacturers.
In a keynote address to the World Economic Forum in Switzerland, Davos, Mr Modi said that "forces of protectionism are raising their heads against globalisation".
Without directly mentioning Mr Trump or the US, he said "the solution to this worrisome situation against globalisation is not isolation".
He quoted Mahatma Gandhi in saying: "I don't want the windows of my house to be closed from all directions. I want the winds of cultures of all countries to enter my house with aplomb and go out also."
IMF managing director Christine Lagarde, Presidents Paul Kagame of Rwanda and Emmerson Mnangagwa of Zimbabwe, and former US vice president Al Gore listened to the speech.