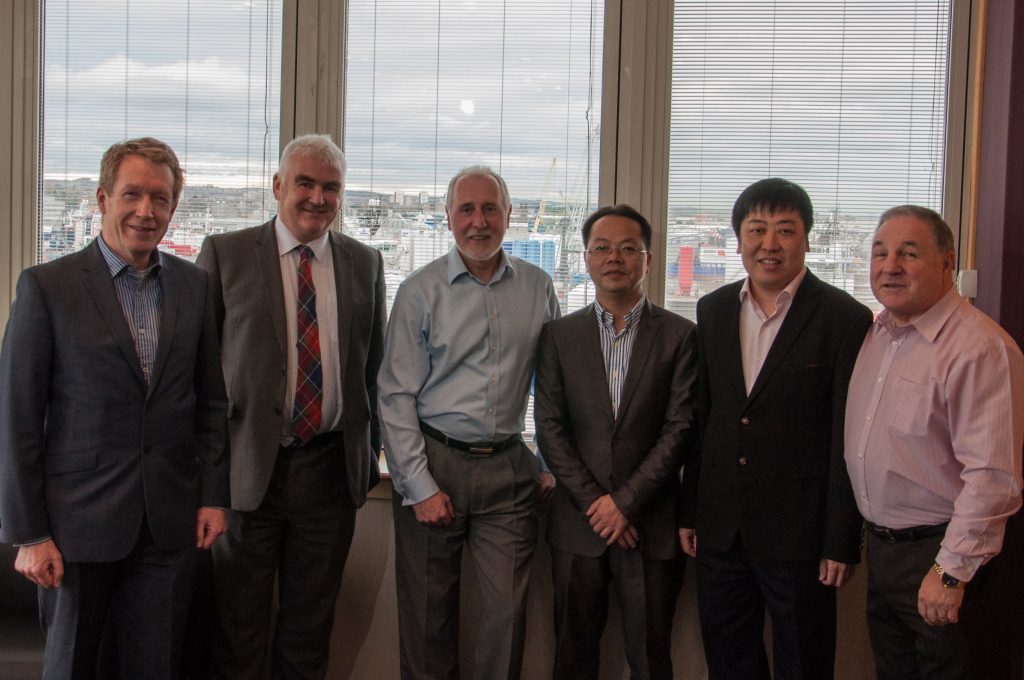 Engineering supply firm Aiken Group has announced that a decade long partnership has cultivated a fact finding mission and wider collaboration.
The Aberdeen-headquartered company has had a longstanding relationship Jutal Offshore Oil Services and recently invited them to Scotland.
Aiken Group facilitated meetings with various operators, service companies and industry bodies, including Scottish Development International.
Danny Donald, Aiken Group managing director, said: "We have been very fortunate to benefit from Jutal's knowledge and expertise when exploring the Chinese market, so it is natural that we would extend the same offer in return.
"By working together to increase our understanding of counterpart markets in this way, we hope that our long and deep relationship will continue to be fruitful for all concerned."
Jutal assistant president Frederick Tan said: "Technology is very important when doing business but for us it will never completely replace face-to-face contact with people, and that is why it was important for us to visit Scotland and meet people.
Jutal vice president Tony Tang said: "It is important to establish links between the UK and China – our government is encouraging enterprise and for Chinese companies to look beyond China so we hope that the knowledge gather from this visit will help put us in a better position when looking at UK possibilities."
Recommended for you

China's Xi vows deeper Iran ties amid US push to curb oil trade