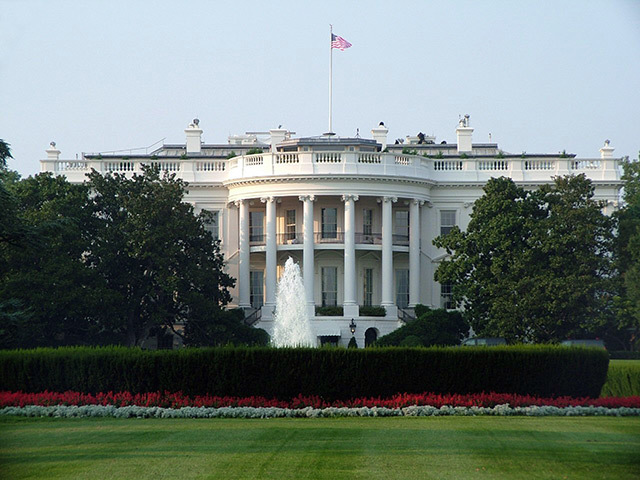 The Trump administration has decided not to punish anyone – for now – under new sanctions retaliating for Russia's election-meddling, the State Department has said.
The move has fuelled further questions about whether president Donald Trump is too soft on Moscow.
The government had until Monday to take two steps under a law passed by Congress last year in the wake of the 2016 presidential campaign.
The first required the US to place sanctions on anyone doing "significant" business with people linked to Russia's defence and intelligence agencies, using a blacklist the US released in October.
The second required the administration to publish a list of Russian "political figures and oligarchs" who have grown rich under President Vladimir Putin.
On the first item, the administration decided it did not need to penalise anyone, even though several countries have had multibillion-dollar arms deals with Russia in the works.
State Department officials said the threat of sanctions had been deterrent enough, and that "sanctions on specific entities or individuals will not need to be imposed".
"We estimate that foreign governments have abandoned planned or announced purchases of several billion dollars in Russian defence acquisitions," said State Department spokeswoman Heather Nauert. She did not provide evidence or cite any examples.
On the second item – the "Putin list" – the day came and went with no sign of if or when it would be released.
The so-called Putin List was published in the early hours of Tuesday by the Treasury Department and it contains 114 individuals deemed to be senior Russian political figures.
It also includes 96 people deemed to be "oligarchs." The Treasury says each has an estimated net worth of 1 billion dollars (£712m) or more.
By itself, being on the Putin list doesn't trigger US sanctions. Yet the list induced fear among rich Russians who are concerned that it could lead later to US sanctions or to being informally blacklisted in the global financial system.
It has triggered a fierce lobbying campaign, with Russia hawks in Congress pushing the administration to include certain names and lobbyists hired by Russian businessmen urging the administration to keep their clients off.
Companies or foreign governments that had been doing business with blacklisted Russian entities had been given a three-month grace period to extricate themselves from transactions, starting in October when the blacklist was published and ending Monday.
But only those engaged in "significant transactions" are to be punished, and the United States has never defined that term or given a dollar figure. That ambiguity has made it impossible for the public to know exactly what is and is not permissible.
Late last year, Secretary of State Rex Tillerson said one reason the US was proceeding cautiously was that major US allies have much at stake.
Turkey, a NATO ally, has a deal to buy the S-400, Russia's most advanced air defence missile system, and key security partner Saudi Arabia recently struck an array of deals with Moscow, including contracts for weapons.
It was unclear whether either country had since abandoned those deals to avoid running afoul of the US sanctions.
Eliot Engel, the top Democrat on the House Foreign Affairs Committee, lambasted the move to punish no-one, saying he was "fed up" and that Trump's administration had chosen to "let Russia off the hook yet again." He dismissed the State Department's claim that "the mere threat of sanctions" would stop Moscow from further meddling in America's elections.
"How do you deter an attack that happened two years ago, and another that's already underway?" Mr Engel said. "It just doesn't make sense."
Recommended for you
X

Unions fear Norway export drive will end era of cheapest power