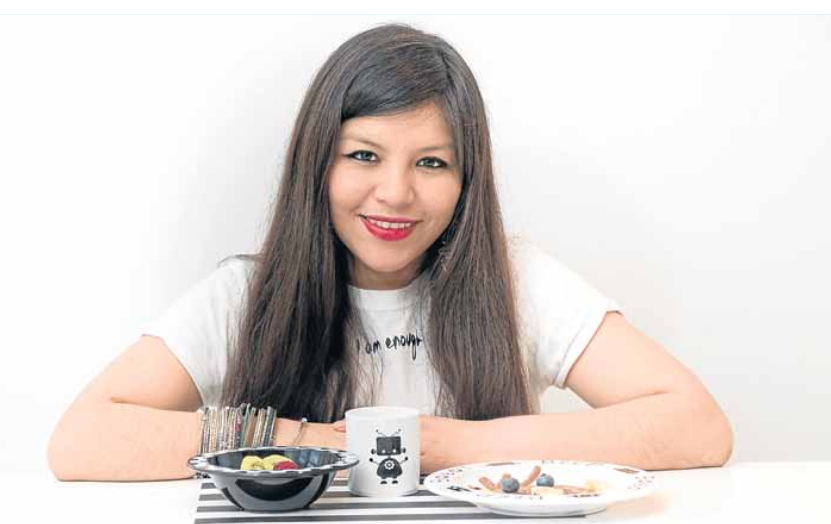 North-east business Little Mr. M & Friends is the latest example of how the recent offshore downturn has spawned a new generation of entrepreneurs in the north-east.
The children's tableware venture is the branchild of Karina Emslie, of Udny, near Ellon, whose redundancy from a job in oil and gas about two years ago forced her to re-think her career goals.
She set up Little Mr. M & Friends with inspiration from son, Mallkul and help from Business Gateway.
Having already secured a wholesale deal with a retailer in Staffordshire, the 33-year-old has now secured an order from an online retailer in the Netherlands.
It has agreed to sell her plates, bowls and tumblers – all decorated with Bobot, a character inspired by her son's love of robots.
Ms Emslie, who also has her own website, is also about to launch a second tableware set – named Llumy – which pays homage to her Peruvian roots and features a colourful llama.
She said: "Redundancy came out of the blue; my whole team were affected when the company (Bureau Veritas) had to restructure.
"Although I found it hard to let go of my professional career, I had to think of a new way to use my skills and generate an income."
She added: "Mallku and I often played a game where he would follow me around the house with a laundry bag on his head, while making beeping sounds like a robot.
"That inspired me to design the Bobot tableware and start a business that highlights the simple, healthy and fun side of parenting."
Redundancy was a career low-point, she said, adding: "I decided to believe in myself when it seemed no one else would.
"I know there are many others in the same situation. My advice would be to let go of how you previously defined career success and start thinking about other ways in which you could use your skills – life's too short not to dare to do something different."
Ms Macdonald said: "Karina found herself in a situation that many others in Aberdeen will relate to.
"Using our advice, workshop programme, information service and connections to Scottish Enterprise, she has turned her idea into a reality and is now working with us to protect her brand moving forward."
Recommended for you

Gas prices: Energy firms warned government two years ago that sector was fragile