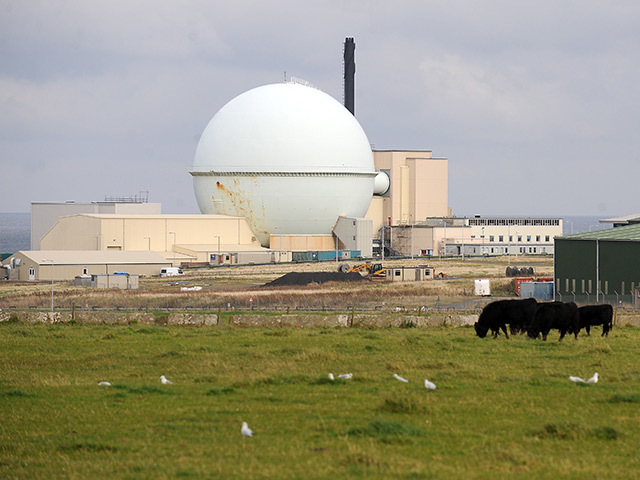 Energy service giant Wood has cemented its commitment to boosting the north Highlands economy through its clean-up work at the Dounreay nuclear site.
Caithness Chamber of Commerce said Aberdeen-headquartered Wood was implementing a "long-term programme of investment and involvement in the region."
The FTSE 250 Index scompany has become a "gold premier partner" of the chamber for the next five years.
It has provided work for a number of local service companies on the project and made a commitment to one local sub-contractor in support of an upcoming site effluent treatment plant contract.
Wood has also offered secondments to graduates and apprentices working on the Dounreay site.
In addition, it is exploring ways of supporting local colleges.
Chamver chief executive Trudy Morris said the link-up was "great news" for the chamber and for the local supply chain.
She added: "Premier partners are crucial to the work that we do as chamber to help support and benefit the local economy.
"Wood has been very clear throughout our discussions that they want to really engage, not just with the chamber but with local supply chain companies and with the local community, and this five-year commitment represents a clear statement of intent that they are invested in the north Highlands.
"This is a region of unparalleled opportunity, with exciting new developments and opportunities across all sectors, and it is fantastic to see a company of Wood's size and calibre not only recognise this, but commit to a long-term programme of investment and involvement in the region."
Andy White, vice president for decommissioning at Wood's nuclear business, said: "Making a positive socioeconomic input is about taking action and this agreement with
Caithness Chamber of Commerce builds on our actions and makes a long-term commitment to working with local businesses and the community."
Wood's work for Dounreay Site Restoration involves the provision of engineering, procurement and construction services for a new effluent treatment plant.
A framework agreement is also in place covering electrical installation, control and instrumentation, testing, commissioning and maintenance support.
Last week, the chamber announced Cavendish Nuclear had become a five year gold premier partner.
Cavendish has been delivering a range of projects on the Dounreay site.
Recommended for you

Wood to oversee first phase of Northern Endeavour decom work