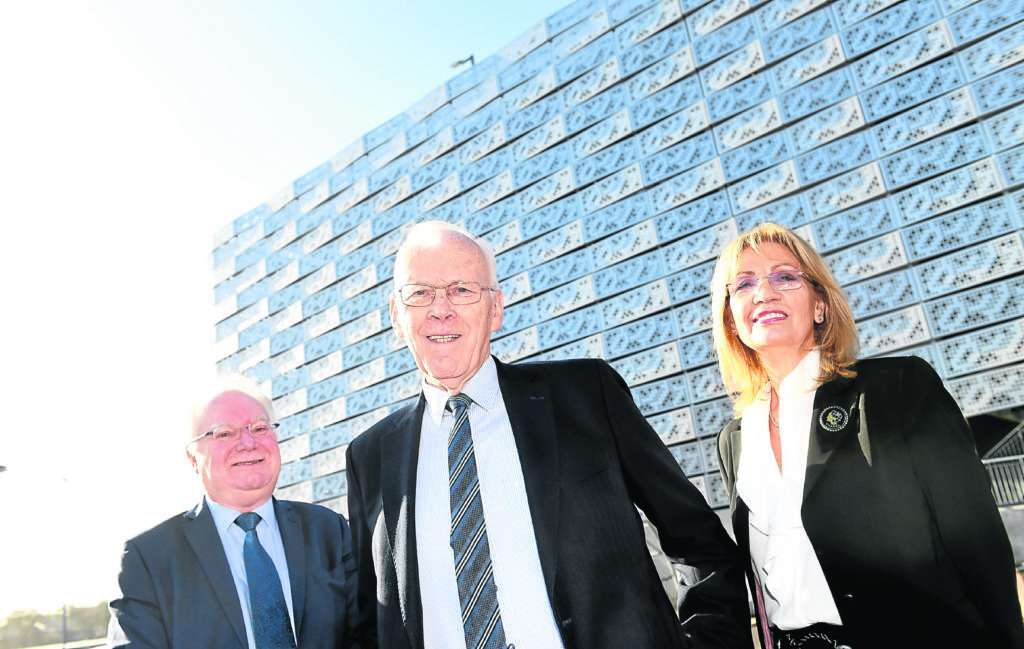 Sir Ian Wood revealed he has received hundreds of letters of thanks from across the north-east since a new hospital car park opened.
The billionaire philanthropist donated £10.7million to create the multistorey Lady Helen Wood car park at Aberdeen Royal Infirmary, addressing the long-running problem of visitors and patients hunting for spaces.
Sir Ian, the founder of oil giant Wood Group, and his wife Lady Helen officially opened the 1,000-space facility yesterday.
Although it opened four months ago, it was initially plagued with electrical problems and closed again quickly after. It has been
in use again since December.
Sir Ian said: "I don't know how many letters we've had but it would go into the hundreds, and they have multiplied in the last couple of months, with the same theme.
"The letters we've got have been really super letters saying that whatever circumstances I'm in I can now arrive here and get parked in the car park.
"A lot of people have to come to hospital every day, for chemotherapy for example, so getting a parking space is just one less worry for them. It's a little bit of comfort."
Lady Helen added: "I am delighted to be opening this new car park, especially in the company of and with help and participation from some of the patients and visitors who, like me, have so often felt real frustration and anxiety in trying to find suitable car parking for their visit."
NHS Grampian chairman Professor Stephen Logan thanked the Wood Foundation for its donation and said that the health board would never have found the cash in its budget for a car park.
He said: "On a typical working day some 13,000 vehicles come to Foresterhill – we had around 2,500 spaces prior to this development.
"The additional spaces will greatly ease the pressures we face. This project consolidates car parking at the main hospital entrance and reduces vehicle traffic through the campus.
"We simply could not have met the cost of building this car park from within core NHS budgets. The generosity of The Wood Foundation is greatly appreciated by us all."